Have You Tried sweetFrog Frozen Yogurt?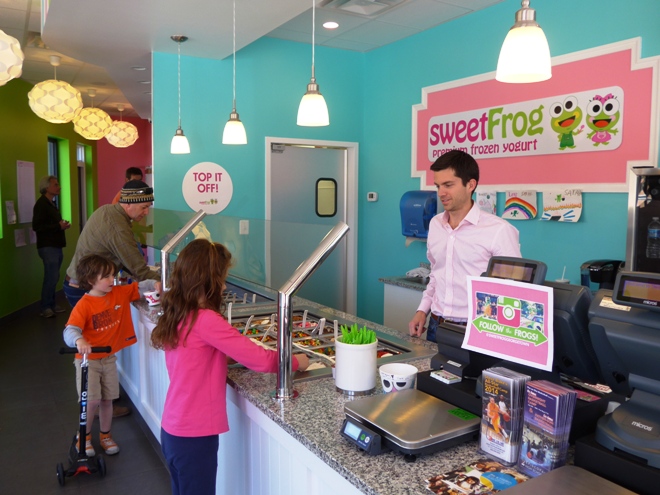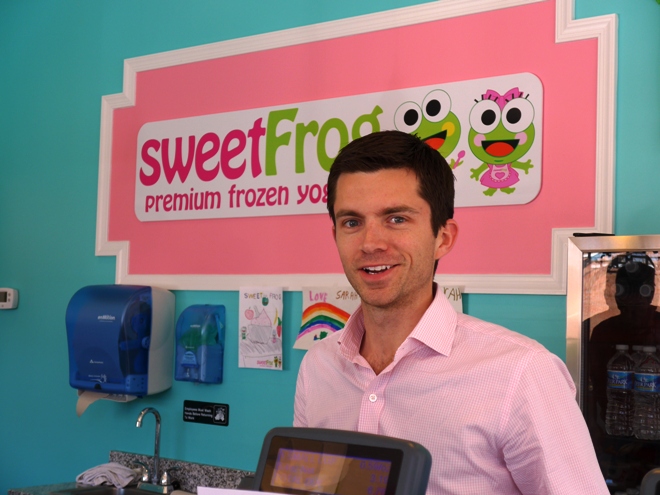 What makes a Richmond bond trader invest in a frozen yogurt shop and move to Georgetown? Ask Elliot Staley and he'll tell you, "I loved the business model. It's meets all budgets, is appealing to all ages, and it truly is a premium product."
Family-owned (with his father David), Elliot took some time before choosing the perfect location for sweetFrog. At the corner of Wisconsin And S Street (formerly Miller & Arney Antiques), he couldn't have picked a better spot for easy customer parking, with a bright spacious interior with plenty of room for the whole family, sports team or after-dinner party.
Since opening last October, Georgetown's newest and by far its best, soft-serve premium yogurt shop, has become an integral part of the community. From partnering with local schools and non-profits to helping raise money for charitable causes, it's all about connecting with the neighborhood. And that they have.
When I went on a sunny Sunday afternoon to meet Elliot, the place was filled with a steady stream of families with kids, young couples, and regulars in for their daily fix.
Full disclosure, I was not expecting to be impressed. All frozen yogurt I'd ever had left a chemical aftertaste and too much sugar for my taste. This one's truly excellent. They only use premium ingredients, starting with milk from California cows. You help yourself to the yogurt, offered in 16 flavors (which change periodically) and scoop your own fruit, cookie and candy toppings. No measuring or counting toppings. You simply pay by weight.
The business has gone international since starting in 2009, but this is the only sweetFrog in the Washington, DC area. The branding is especially appealing to kids, and the name is distinctive because it doesn't have yogurt in it. Scoop and Cookie are their mascots, and the walls are filled with charming children's drawings.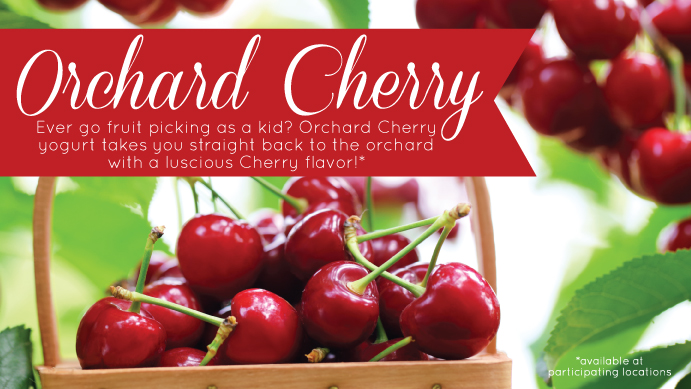 Starting Tuesday, just in time for Cherry Blossom Season, they'll debut 'Orchard Cherry.'
sweetFrog is located at 1737 Wisconsin Avenue. Tel: 202.338.3764