Have you tried the Penne alla Norma at Puro's?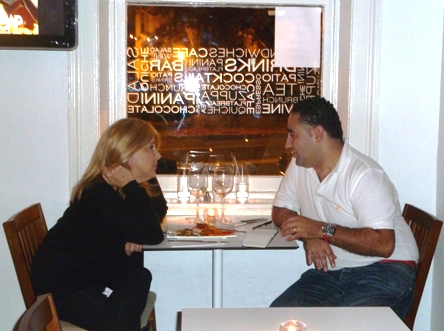 Don't let the name fool you. While the Nespresso coffees and signature bar drinks are reason enough for a daily visit, Puro Café is a lot more than your favorite neighborhood jaunt for drinks and light refreshment. Rashid Hassouni and his partner Othman Belfquih have been delighting customers with paninis and salads since they opened, and now Puro dazzles for dinner.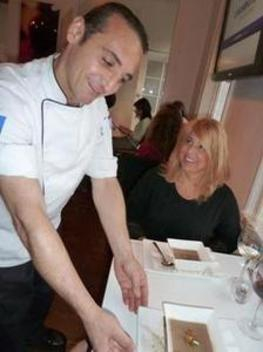 Meet Fabio Capistrano, Puro's new executive chef. You've enjoyed his delicate Mediterranean cuisine at many of the area's finest restaurants over the last 20 years. Fabio adds his authentic Sicilian touch to the latest fare on Puro's menu.
"People in Georgetown appreciate good food and I want to create something a little different," Fabio told The Georgetown Dish. Only the freshest, home-made ingredients for this master chef.
There are two new soups, a French lentil with spinach, sun-dried tomatoes and olive oil, and a chestnut with eggplant and yogurt.
With a glass of Pinot Grigio, try the lightly fried zucchini calamari with shrimp and cocktail sauce.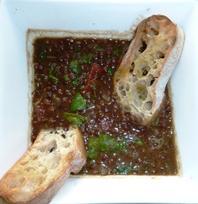 When it comes to mozzarella, Fabio has this to say, "Only in winter can you get good buffalo mozzarella." Why? "In summer the milk is too thin because the buffalo are nursing their calves." This Caprese salad with mozzarella, heirloom tomatoes, fresh basil and julienned mango and strawberries is drizzled with Fabio's favorite Tuscan olive oil. Perfection.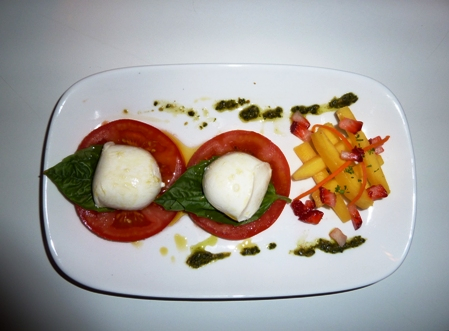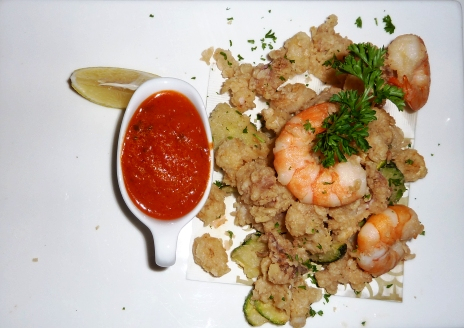 Be sure to order an extra portion to take home whe you try the special recipe home-made pastas: Fusilli al Pesto with green beans, potato, basil, and pine nuts, and Penne all Norma with eggplant, basil, sun-dried tomatoes, and smoked mozzarella.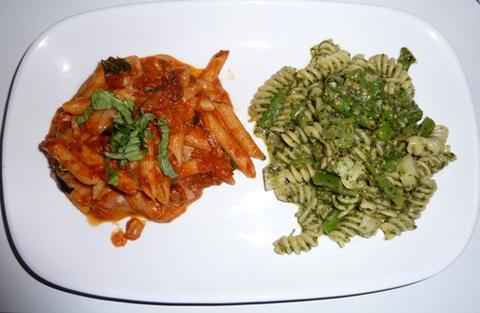 For the main course, try the Salmon Mediterranean with julienned red peppers, onions, zucchini, and carrots.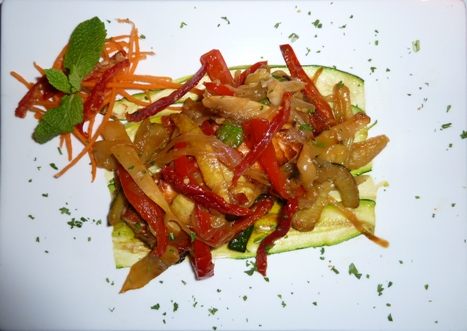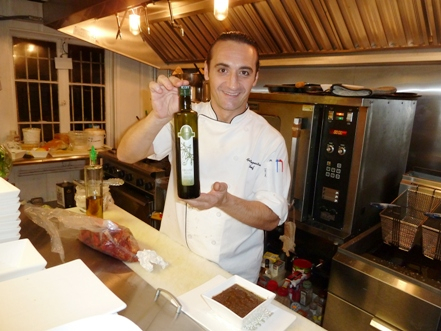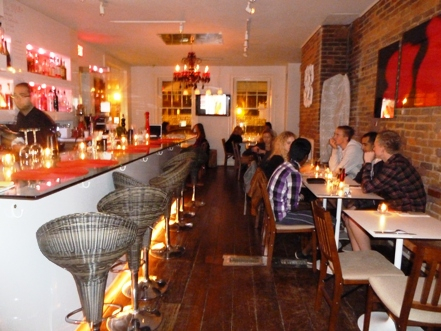 Save room for tiramisu and cannolis.
Puro Café is at 1529 Wisconsin Avenue. Tel: 202.787.1937
Open 11:00 am to 10 pm Tuesday through Saturday. Sunday from 10:00 am to 10:00 pm.
Free wi-fi. Happy Hour specials. Saturday and Sunday brunch.
Bring receipt from brunch and enjoy half-priced pasta dinner.