Hats on, pinkies up for Fairmont's tea party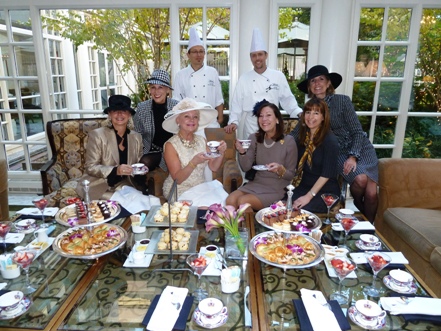 In a tribute to all things tea, The Fairmont hotels and resorts around the world celebrated National Tea Day, November 12, 2011.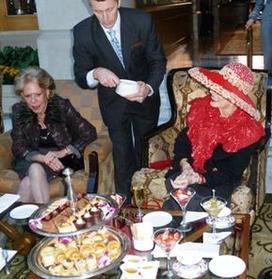 A most delightful setting for any celebration, the lobby in The Fairmont Washington, D.C. was transformed into a sun-drenched English garden party, complete with scones, clotted cream and raspberry jam.
Executive sous chef Ian Bens and executive pastry chef Aron Weber created the lovely tea fare, in honor of Washington Protocol Expert Carole Randolph.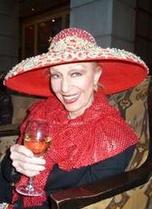 Arranged by Fairmont public relations director, Diana Bulger, guests included Barbara Ayers, Julie Taboh, Pauline Vahati, Mary Bird, Pat Skantz, Peggy Conley, Barbara McConaghy and Sharon Oakley.
Enjoying mini-sandwiches and pastries as the tea steeped, guests toasted the most cherished of British traditions with a bit of the bubbly, wine and cocktails.
Fairmont's new regional vice president and general manager, Mark Andrew stopped by to visit with the guests.