Hardy students jumped, assaulted in widening conflict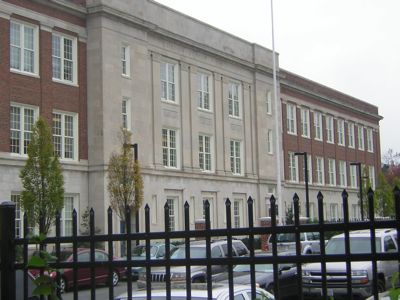 Students from Hardy Middle School have been jumped, assaulted, and threatened in confrontations with students from Francis-Stevens Education Campus in the West End at two Metro stations, according to Hardy teachers and parents. "Every day, students are petrified that there will be fights at the Foggy Bottom station, and there usually is some type of confrontation. They have even had to get police escorts to and from the subway station. This issue needs to be addressed with both the Administration of Hardy and Francis, WMATA, and Metro Transit Police as this is becoming an issue that will continue to escalate (especially with warm weather approaching)," said one Hardy teacher in an email to parents.
Lisa Tubman's son was with several Hardy students in Dupont Circle when more than two dozen Francis students approached them in a group in a threatening manner, looking for another Hardy student, Tubman said.
"By Friday, the kids were scared to get off the bus," Tubman said. A Metro supervisor called transit police to escort some of the teenagers to safety. "All these fights and confrontations," Tubman said. "It's never been this bad at Hardy."
LSAT head Candy Miles-Crocker said disciplinary problems have escalated within the school. The school recorded a total 41 suspensions for the first half of the school year, compared to a single suspension the previous year before Principal Patrick Pope was removed.
DCPS administrators announced the hiring of a fifth administrative official to run the school under temporary Hardy principal Daniel Shea. "Catching up on disciplinary issues," Shea wrote to parents, "a Dean of Students position is being instituted in early March to address day-to-day behaviors so that parents can be notified proactively as issues arise." Carlos Johnson, an assistant principal at Eliot-Hine Middle School, has been rumored to be Chancellor Kaya Henderson's top choice for the new position.
Meanwhile, Shea announced a new punishment period at Hardy in the Feb. 24 newsletter. "We are beginning a Thursday detention for students not attending teacher, grade level detentions earlier in the week. For students who miss a Thursday detention, we will continue to hold bi-monthly Saturday detentions," he wrote.