Hardy "sex test" program on-hold as Gray weighs in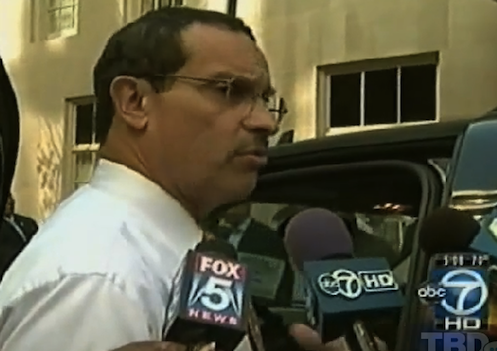 Hardy Middle School Principal Dana Nerenberg put a controversial HIV/AIDS education program "on hold" as parents and education experts raised new concerns about apparent violations of standards associated with a controversial "sex test" administered at the school without parental notification last week. "Unfortunately, the opt-out letter to parents regarding this unit in the health class went home on the same day that the assessment was administered. As a result, there was not enough time to allow for parental response before the unit began," officials said in a DCPS statement. While Nerenberg sent a new sex education "opt-out" waiver form to parents that did not mention the Metro TeenAIDS program, some parents questioned how the material, including descriptions of a range of sexual acts, transgenderism and the use of needles in drug use, would not rise to the level of requiring affirmative parental consent to be taught."Why can't we 'opt-in' and positively support a program we believe in?" asked Sherry Woods, a parent of two students at Hardy. Others questioned the qualifications of Metro TeenAIDS facilitators -- typically age 17-24, according to the organization's materials -- in handling such sensitive and complex issues in school. "Why is DCPS transferring the responsibility of sex ed to a bunch of 17-24 year olds instead of degreed professionals?" asked another Hardy parent. Parents expressed dismay that when a 12-year-old student told facilitators during the "sex test"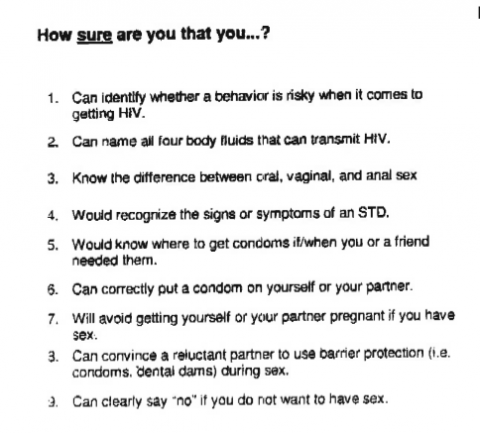 that he didn't know what "oral sex" or "anal sex" meant, the 25-year-old facilitators started to explain those terms, raising even more questions for some students. Ward 2's State Board of Education representative Mary Lord said state health standards regarding sex education for this age group are "abstinence-based." The material in the Metro TeenAIDS "sex test" went well beyond terminology cited in DCPS health education guidelines for seventh graders. "Even if 'all the kids are doing' something, that's not a sound basis for instruction. But – and this is very personal for me – we also can't say 'not my kid' and ignore the reality of the high infection rates we have in this city," Lord said. In 2008, about seven percent of all District teenagers were diagnosed with Chlamydia, and District adolescents account for half of all Chlamydia and Gonorrhea cases in the city.DCPS officials said in a statement that the "sex test" Hardy students were given "was not a test at all, but an assessment used to determine the students' baseline knowledge and to responsibly assure that students get all of the information and skills they need to protect themselves."Yet Metro TeenAIDS' letter to parents referred to the right to withdraw from "this research project" and "your rights as a research subject." Also, the opt-out form listed an outside firm called Independent Review Consulting, whose website says it is "dedicated to the protection of human subjects," with an 800-number -- a requirement for organizations conducting federally-funded research. Federal research guidelines require that human research subjects have (1) adequate information, (2) comprehend what and why the research is being conducted and (3) voluntarily become participants of the research.Nerenberg said in a letter to parents that Diana Bruce, Director of Health and Wellness for DCPS, will visit the school for "an informal coffee talk around this topic for any interested parents" Friday morning at 8:45 in the Hardy cafeteria.Presumptive mayor-elect Vincent Gray, who later announced the appointment of Interim Schools Chancellor Kaya Henderson to replace Michelle Rhee, urged collaboration by school leaders and parents on the matter. "Raising awareness among students about HIV and AIDS is certainly an important and necessary task schools must carry out, and families have an important role to play in the planning and execution of the sex education curriculum," said Gray in an email to The Georgetown Dish. "I hope that the Hardy school leadership, parents, and contract providers can talk about these recent developments to ensure that no one is surprised in the future." Read The Dish's earlier post here.