Hardy Rec Center Set to Host Summertime Children's Co-op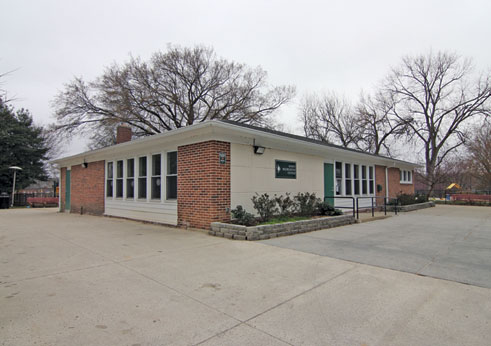 By Mark LiebermanCurrent Staff Writer
Last summer, Glover Park resident Young Kim set up a co-op program for 13 local children between 18 months and 4 years old, modeled after a similar D.C. Department of Parks and Recreation offering during the school year. The degree of interest was overwhelming, Kim said.
"After I closed enrollment, I had a continuing stream of families who wanted to find out if there was any space left," Kim said. "I think it was then when I realized that this was a big problem in the community."
To address the high demand, Kim has tripled the size of the program in its second year. In addition to a group at last year's location, Macomb Recreation Center at 3409 Macomb St. NW in Cleveland Park, families have the option of nearly identical programs at two other recreation centers: Hardy, at 4500 Q St. NW in the Palisades/Foxhall area, and Hamilton, at 1340 Hamilton St. NW in 16th Street Heights.
Enrollment is largely booked up, though Kim said there might be room for one or two more children at Hardy, which offers a classroom space approximately three times larger than the other two. The high demand means the co-ops could easily grow again next year, Kim said.
Kim created the program, now nicknamed "Young'uns Summer Cooperative," in part to keep his daughter Savannah active, and because he was surprised to learn that the city's Volta Park co-op only runs during the school year.
Each co-op has room for 10 to 13 families — enough that a few absent students each day won't derail the lessons, but not so many that the children and instructors would be cramped. Parents volunteer to contribute and run sessions throughout the summer, with assistance from paid private instructors. Programming this year will once again mimic the recreation department's school-year co-op offerings, including crafts, outdoor play, reading, snacks, music and yoga.
One key difference this year is that Kim is planning and managing the programs alone, since his co-leader from last year had other obligations. On top of his full-time job managing his own small business, Kim said he has spent a conservative average of 20 hours per week juggling the challenges of recruitment, parent meetings and other logistics.
"The summer co-op technically isn't a real organization. It's just something that started organically with no real infrastructure," Kim said. "My fear has always been that, because I'm not a real organization and people may not know me, there might be some level of distrust."
He's had help in that regard from Vanessa Gerideau, the Recreation Department's manager of early- and middle-childhood programs. Gerideau sent an initial email blast alerting September-to-May co-op attendees of Kim's summer plans, and she has been helpful in providing guidance, Kim said.
The two have discussed the possibility of bringing the Young'uns program formally under the umbrella of Gerideau's agency, but as of now, it remains independent. The Recreation Department does offer similar programs for children over 3 and had hoped to establish a half-day program for children under 3 this summer, but ultimately relying on Kim's program as a complement proved more financially viable, Gerideau said.
"Partnering with Young and other parent groups to provide summer co-op opportunities takes some of the fiscal responsibility off of the agency, but still provides a way for families with young children to be served," Gerideau wrote in an email.
The Young'uns program has been a boon to parents like Cathedral Heights resident Ana Ortega, who was one of the early adopters at last year's summer co-op. Her son Mateo, now 3 years old, has made numerous friends through the school-year and summer programs, including Kim's daughter Savannah. The summer extension allows that friendship to continue uninterrupted all year, she said.
Mateo particularly enjoys a designated day each week for children to bring and play with their toy cars, Ortega said. Without a summer program, Ortega would struggle to keep her son active.
"It's too long for a 2-year-old to be three months separated from a routine," she said.
The program also provides relief to parents with hectic schedules like Thalia Pero, a Georgetown resident whose son will attend the Hardy program this year. She'll get a three-hour rest each morning this summer, and she expects her son, who attended Macomb last year, will enjoy the co-op once again. "He came home almost every day with something new to tell me," Pero said.
In the coming weeks, Kim plans to meet with parents, secure supplies and equipment, and finalize permits. Last year he didn't have the keys to the Macomb Recreation Center in hand until two days before the co-op started, but he's optimistic that this year will be different. Mostly, he's glad he has the time and energy to take on this project.
"I set my own hours, so I can get other work done in the available time that I have," Kim said. "Thankfully my schedule is flexible enough for me to pick up on this kind of challenge."
This year's summer program will run from June 19 to Aug. 18 on weekdays: 9 a.m. to noon for ages 2.5 to 4 at Hardy; 9 a.m. to 3 p.m. for ages 2.5 to 4 at Macomb; and 9 a.m. to noon for ages 18 to 29 months at Hamilton. The six-hour class costs a flat tuition of $1,011 for the summer, and the three-hour class costs $664.
This article appears in the March 29 issue of The Georgetown Current newspaper.