Hardy controversy likely topic at DCPS hearing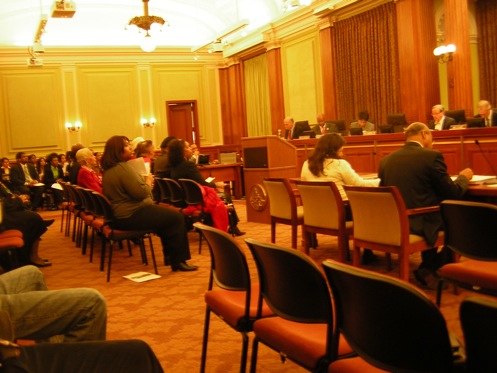 D.C. Council Chairman Kwame Brown will hold an oversight hearing on District schools this Friday March 4 at 10:00 am in the Council Chamber. After mounting controversy at Hardy Middle School during the last year, Councilmember Jack Evans Tuesday introduced legislation to reinstate popular Principal Patrick Pope. The legislation is likely to be a topic of the hearing.
Those wishing to testify are encouraged to submit written testimony in advance to Nyasha Smith, Secretary to the Council, Suite 5, John A. Wilson Building, 1350 Pennsylvania Ave., NW, Washington, DC 20004. If a written statement cannot be provided prior to the hearing, witnesses should have copies of written statements available on the day of the hearing for immediate distribution to the Council. The hearing record will close two business days following the conclusion of the hearing.
To testify, contact Priscilla McIver, Committee of the Whole, at 724-8196 or at pford@dccouncil.us.