'Hard Fix' World Premiere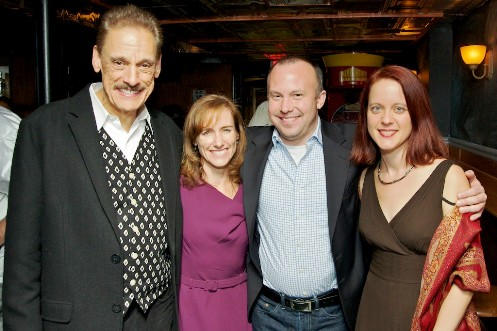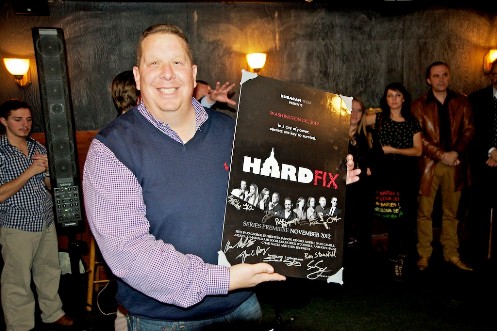 It was a chilly Sunday night as cast and crew arrived at Kelly's Irish Times in black Uber SUV's, stepping onto the red carpet for the premiere of a new D.C. based web series pilot, Hard Fix.
Downstairs a packed house of friends and fans eagerly waited, eating popcorn and enjoying various hors d' oeuvre's and libations. As Pete Papageorge and the rest of the local talent descended the stairs, cheers erupted and the premiere party officially started.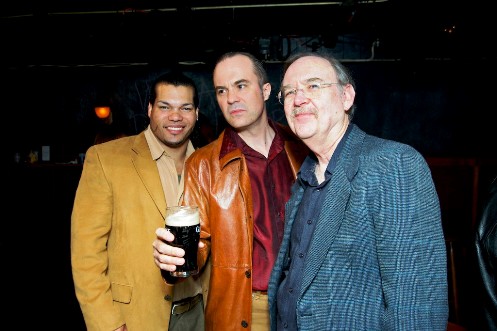 Minutes later, the crowd gathered in the main room to watch the 27 minute screening of the pilot, with gasps and laughter heard throughout. After the screening, the cast and crew were introduced and thanked. A check, gathered from donations that night, was presented to the non-profit sponsor, Dress for Success, by Brendan Kelly, Owner of Kelly's Irish Times. The evening was topped with a dynamic and entertaining performance by the local band Alleghany St.
"It was special to have the production come full circle; we had our very first day of filming at Kelly's Irish Times in January this year and were able to premiere the finished pilot for the first time at the Times. After carrying the production through seven months, we were able to give our cast and crew a party worthy of their efforts." said producer Tyler Colin Perry.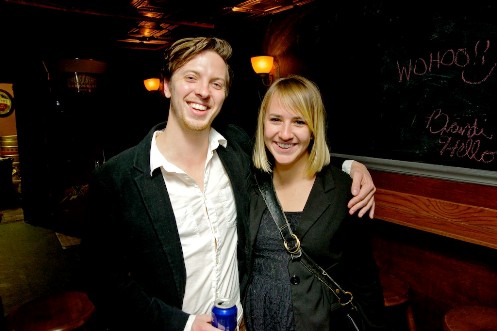 "Playing the Senator's wife was such a fun character for me because I grew up in Washington D.C. and worked on Capitol Hill as a teenager. I only participated in one day of shooting, so seeing the different pieces of the pilot come together was exhilarating. I'm very proud to have been a part of this production." said actor Kendra North.
Hard Fix is a narrative political thriller that tells the story of an Irish pub owner who is hired by the city's political power elite's to sweep their dirty laundry under the rug.
The pilot of Hard Fix will be available online in early 2013. You can follow at:
Facebook: www.facebook.com/TheHardFix
Twitter: @hard_fix