Happy Holidays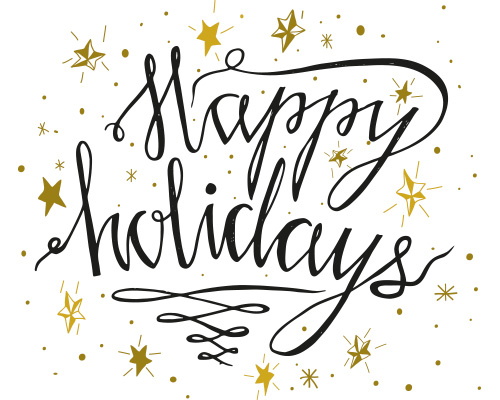 Donald Trump may not like this headline but since I don't know whether you are Jewish, Christian, Muslim or atheist saying "Happy Holidays" seems the appropriate and courteous thing to do.
I recognize even in this tumultuous world my life is blessed in so many ways. I have a roof over my head, food to eat, clothes to wear, and most of all, great friends. Some of those friends meet each morning at Java House in Dupont where we debate the outrages of the previous day. Most of us live a life of what would be considered white privilege. We recognize that and maybe because of it try harder during the year to make a difference for others. Lawyers do pro-bono work and submit amicus briefs to the Supreme Court to protect the rights of the LGBTQ community; a professor teaches his students about the world so they have the knowledge to make a difference; environmentalists fight for a real response to climate change; State Department officials work, despite the current leadership, for human rights and to continue to have the United States hold people responsible for the war crimes they have committed. Together we marched for science, for equality, for the environment, for immigration and continue to support the 'resistance.'
This year, because the world is in such turmoil in what is normally a season of joy and celebration, it's sometimes hard to generate that feeling. We have ISIS, other terrorist groups and individuals creating chaos around the world and innocent people dying. Refugees are fleeing from war-torn countries and being turned away from borders including ours. Knowing all this it's not difficult to believe we have lost the spirit and will that leads us to take responsibility for each other. That previous constant, especially true in this season, which led us to do everything we could to make life better for each other.
So to reclaim what should be a season of peace and joy, let's strengthen the spirit of giving and sharing just a little more. Let each of us commit to doing at least one more thing to make life better for someone else. Surely that will give our spirits a lift. Donate money to an organization like SMYAL or the Trevor Project; donate a winter coat to a child who would otherwise be cold this winter; donate a toy to Toys for Tots so no child will go without a gift this season; reach out to a military family with someone serving who won't be home for the holidays this year with warm thoughts and a big thank you; or just invite friends and family to enjoy a meal and donate the equivalent cost of the meal to an organization like So Others Might Eat (SOME). Surely doing one or more of these things will help reclaim the spirit of the season.
If enough of us do these things in some little way we will be countering the efforts of a president and Republican Congress that seem singularly dedicated to making life worse, instead of better, for those less fortunate. They seem to get joy from passing legislation and instituting policies that will hurt the working poor, minorities, immigrants, women, and the LGBTQ community. Instead of trying to make it easier for more people to vote they work to make it harder. Instead of using government to make life fairer and more equal they use the levers of power to make it less equal and more difficult for workers to reach the middle class. They refuse to pass a timely bill to extend funding for the Children's Health Insurance Program (CHIP) potentially taking healthcare away from nearly nine million children. They keep trying to destroy healthcare for millions more covered by the Affordable Care Act whittling away at it even though they couldn't pass legislation to repeal it. They brag about passing a tax reform package that will hurt the poor and middle-class and benefit the rich and corporations threatening to cut Medicaid and Medicare to pay for it.
So during this holiday season let us each commit to continue to resist and do so with actions both large and small as we wish each other joy and peace. Let's recommit to caring for each other and sharing with each other the bounties we have; knowing that only by working together will we survive these difficult times and leave no one behind. From my house to yours in unity may we find ways to enjoy this holiday season and spread a little peace and joy.
*/
This column was first printed in the Washington Blade.