Han Solo is BAAACKK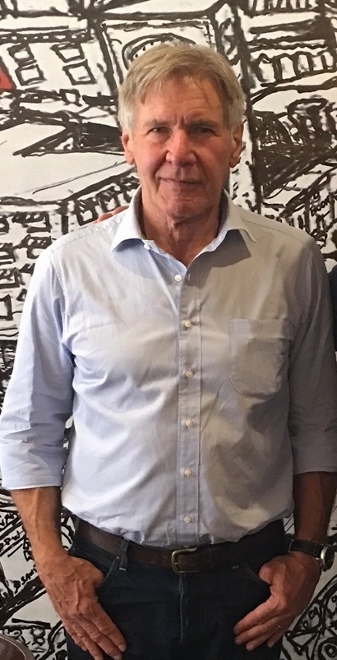 Celebrated actor Harrison Ford loved il Canale, Georgetown, so much that he returned for lunch Thursday, September 28.
Ford was in town to be honored by the Smithsonian's National Zoo and Conservation Biology Institute at Thursday night's gala. He and actress Betty White both received the James Smithson Bicentennial Medal for their commitment to wildlife and efforts to create a sustainable planet.
This was the second time this month that the Star Wars and Indiana Jones legend dined at il Canale.
He enjoyed it so much that he wanted more. And, he ordered nearly the same thing: Scialatelli allo scoglio and tagliata, tiramisu and limoncello.
And don't be surprised if Han Solo returns in the future for still more Italian cuisine at il Canale on 31st Street NW.
This time Teresa Farruggio (wife of il Canale owner Joe) was on hand to greet him.