Hair Dreams Do Come True at Luigi Parasmo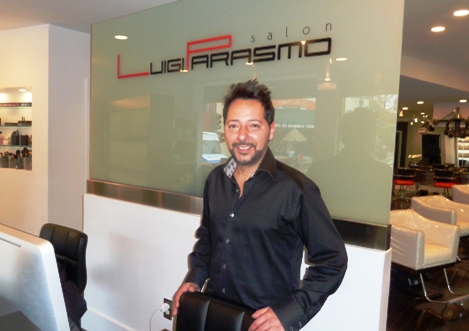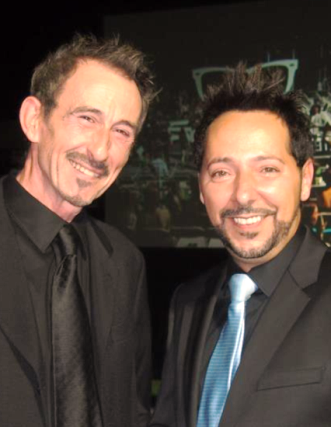 For Roman-born hair artist, Luigi Parasmo, the namesake salon he opened in Georgetown this spring is a dream come true. After 20 years styling Washington's power tresses at the Watergate, Erwin Gomez, and Toka, Parasmo, together with his partner Javier Calvo has created a signature salon with every detail dedicated to a passionately loyal clientele.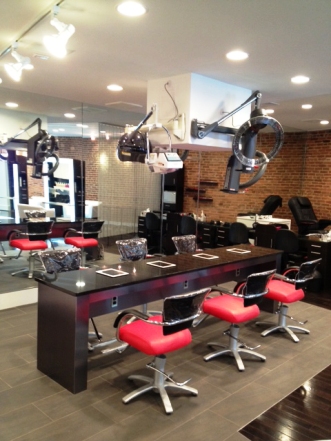 "From experience, we know what customers want," says Parasmo. With courteous appointment scheduling to flexible hours (three nights a week they're open till 8:00 pm), gel manicures and make-up, this full service salon specializes in precision cuts and cutting-edge techniques, from Balayage (hair painting), Japanese relaxers, textured hair to Hairdreams (celebrity-crazed extensions).
"I don't like to move the client," says Parasamo about the long granite table outfitted with halo drying, wi-fi and iPads. Client-centered styling extends to comfort and coffee: black leather (with a touch of red) seating, floor-to-ceiling mirrors, natural lighting, exposed brick and the constant aroma of fresh-brewed Illy.
Your hair dreams really do come true at Luigi Parasmo. It gets even better. Next year there'll be a spa upstairs.
Luigi Parasmo is located at 1510 Wisconsin Avenue. Tel: 202.333.2244