Hail to Tony Williams Once More ... This Time By RAMW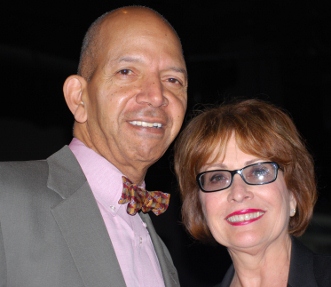 Former D.C. Mayor Anthony A. "Tony" Williams, who recently snared the commanding job of CEO of the Federal City Council, was honored Monday evening by the Restaurant Association Metropolitan Washington (RAMW) with the 2012 Duke Zeibert Capital Achievement Award.
The award will be officially presented at the annual RAMMYS awards gala, set for Sunday June 24 at the Marriott Wardman Park Hotel. The award is given to a member of the community whose dedication and leadership have contributed to the success of the city's restaurant industry.
Williams, introduced by Councilman Jack Evans, was the guest of honor at RAMW's April social reception at The Hamilton restaurant attended by several hundred guests. An event sponsor was the Summer Fancy Food Show to be held in June 17-19 at the Walter E. Washington Convention Center in D.C.
"I'm often asked to what I attributed the current vibrant dining and nightlife scene in Washington, D.C.," said Lynne Breaux, RAMW president. "And, I always answer, Anthony Williams had everything to do with it. He recognized that restaurants are often pioneers -- the first to invest in opening new businesses in emerging neighborhoods. Anthony Williams created the economic environment to do just that."
She added: "We fully expect Anthony Williams' positive influence and impact on the city...and its restaurants to continue with his recent appointment as head of the Federal City Council."
The 170-member council includes business and charitable leaders as well as other significant people who lend ideas and guidance to help influence, in a positive way, the financial well-being of the District of Columbia.
Williams officially steps into the council post on July 1.
The Duke Zeibert Capital Achievement Award was named in honor of legendary Washington restaurateur Duke Zeibert.