Gypsy Sally's Hosts Rocknoceros Nov. 21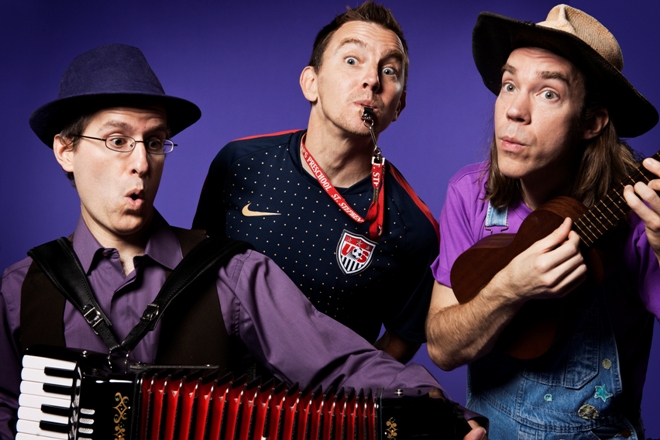 Gypsy Sally's will host their first kid-friendly show Saturday morning, November 21, 2015. Doors open at 10:30 am. Showtime is 11:00 am.
Local band, Rocknoceros has been entertaining DC-area fans for ten years now and has just released a new album.
As every family with youngsters in the Washington, DC area knows, Rocknoceros is three guys: Coach, Williebob, and Boogie Bennie. They have been making award-winning music together since 2005 and are celebrating their 10th year together with a brand new album. With the pending release of Plymouth Rockers, the band's fifth record, Rocknoceros have hit their creative peak. The new batch of songs is sure to entertain and educate in equal measure.
Gypsy Sally's is located at 3401 K Street in Georgetown.