Gwen Ifill Wins Italian Award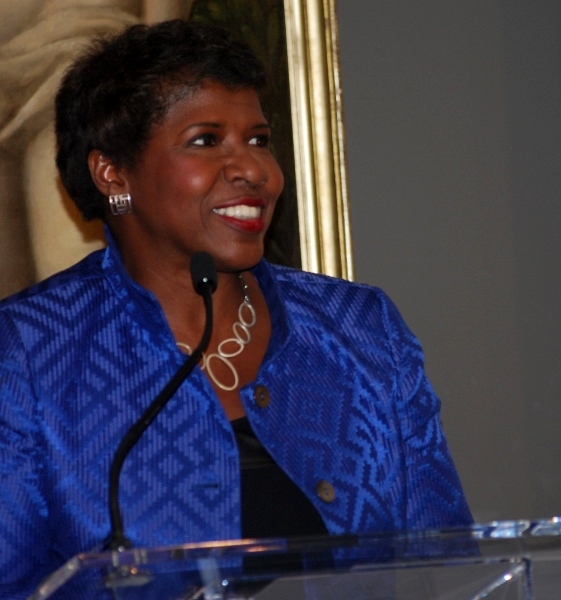 The Italian Embassy honored newswoman Gwen Ifill Wednesday night with the announcement that she is the winner of the 2015 Urbino Press Award.
Ifill is moderator and managing editor of Washington Week and co-anchor and manager editor for The PBS Newshour.
The Urbino Press Award, now in its 10th edition, has become a tradition in Washington's diplomatic and journalistic life since it was first presented in 2006 at the Embassy of Italy in Washington D.C.
The prize is given annually in recognition of excellence in journalism to American reporters who, through their commitment and daily work, have the ability to inform millions of people."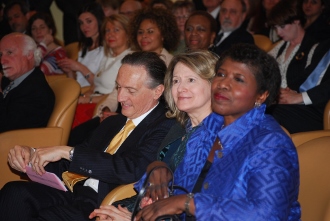 Past recipients of the award include Diane Rehm (2006), Michael Weisskopf (2007), Martha Raddatz (2008), Thomas Friedman (2009), David Ignatius (2010), Helene Cooper (2011), Sebastian Rotella (2012), Wolf Blitzer (2013) and Maria Bartiromo (2014).
The winner travels to Urbino to participate in a ceremony and then holds a "Lectio Magistralis" at the Palazzo Ducale.
The Italian ambassador to the United States, H.E. Claudio Bisogniero made the announcement to an audience of some 175 people at the embassy. In accepting, Ifill said she is eager to travel to Urbino to receive the actual award.
The prize itself is awarded at the Palazzo Ducale in the city of Urbino in June.
"The city of Urbino, which during the Renaissance gave life to one of the most enlightened courts of Europe, symbolically reinstates its court, once enriched by geniuses like Baldassarre Castiglione and Torquato Tasso, with the voice and experience of today's reporters, the outstanding interpreters of the events that are changing our world," stated a press announcement.
Following the embassy's announcement, a dinner featured local foods from the Montefeltro region with wines from the Marche region. Italian opera music filled the evening.