G.W. Invitational Regatta on the Potomac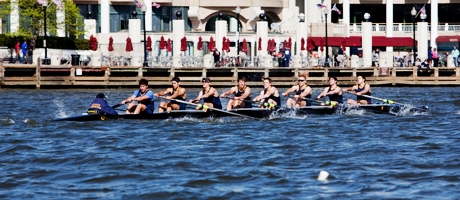 Schools from around the country will be racing in the 25th Annual George Washington University Invitational Regatta at Washington Harbour this Friday, April 6th from 1:00 to 400 pm and Saturday, April 7th from 8:00 am to 4:00 pm.
Men's and women's teams from GW, Georgetown, Cornell, MIT, Duquesne, Holy Cross, St. Joseph's, UCSD and The U.S. Naval Academy will be competing.
Washington Harbour is at 3050 K Street in Georgetown.