Gustavia Meets Georgetown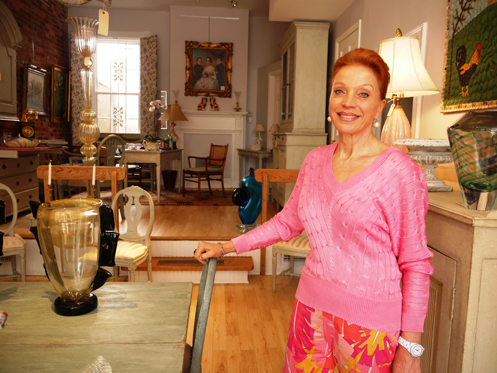 Image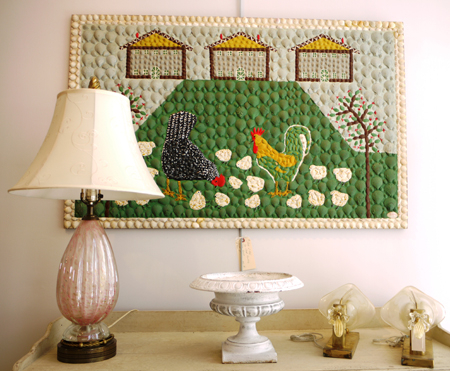 1930's Venetian Sea Shell Painting, Signed by Guido Manerba
When you meet Elisabeth Wulff Wine, you'll feel like you've been magically transported into her elegant home, somewhere in Europe: a touch of Murano glass everywhere mixed with the warmth of naturally distressed Swedish wooden furniture, and fine paintings from three centuries and as many countries.
Image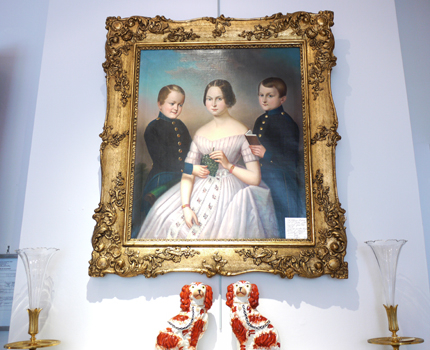 1846 Austrian Children's Oil Portrait by Anton J. Ferenz
You've just entered Scandinavian Antiques and Living, Elisabeth's new Georgetown "home." A Denmark native and interior decorator/fine arts dealer, Elisabeth has recently been stylishly furnishing the residences of the Milanese (where she had a fine arts and antique business) until three years ago when she met her husband, Craig Wine at a Baltimore antiques show.
Image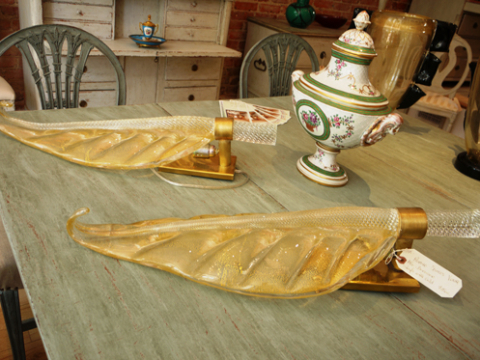 1960s Murano Barovier Leaves w/Gold Sconces and Sevres Tureen
Image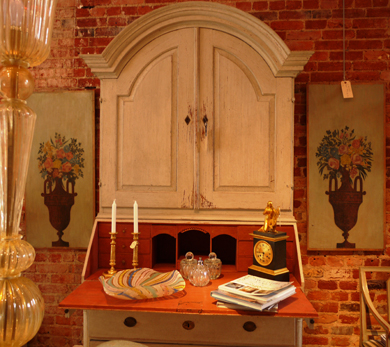 1760's Painted Napoli Door Panels Adorn A Swedish Baroque Writing Desk of the Same Period
Image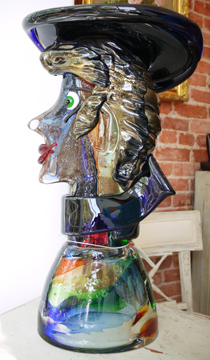 Lucky for us, she's now created the most inviting place to find everything: from a pair of signed Venetian shell paintings, to a contemporary Murano Picasso head, to one of her signature Moro Clocks, which graces her door sign and business card. This classic Swedish clock (the one pictured below is from 1750) says "Paris" on its face. Don't be confused. Turns out Paris was a popular first name for Swedes in the 17th and 18th centuries, not the place where the movement was made. Why the clock as your motif, I asked Elisabeth. "It's always been prestigious to have a clock in your home, whether it was in the city or the country," she explained. And "they're very beautiful."
Image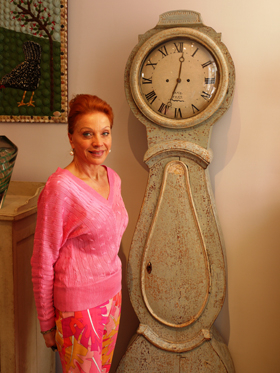 Open since mid-March Scandinavian Antiques and Living, occupies two levels in her P Street shop, and is a must-see destination for anyone in the market for fine art, antiques or luxury home accents.
Valkommen, Elisabeth!
Scandinavian Antiques and Living is at 3231 P Street. Tel. 202.450.5894