GU student conduct at issue in hearings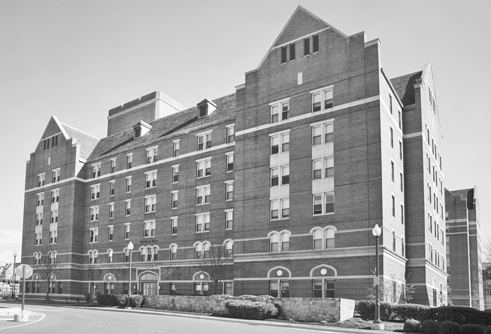 By Carol Buckley
Current Staff Writer
Georgetown community leaders presented a united front this week as hearings over Georgetown University's campus plan continued before the city's Zoning Commission.
Advisory neighborhood commissioners showcased the emotional side of residents' objections to the school's 10-year plan, which neighbors say leaves an unacceptable number of undergraduate students renting off-campus housing.
Though community groups have submitted scads of numbers, commission chair Ron Lewis in his testimony focused not on data but on students' impact on residents' quality of life.
For one thing, said Lewis, reported incidents -- whether through city police or university channels -- are the "tip of the iceberg." Disruptive incidents both small and significant go unreported all the time, he said.
"We need your help," Lewis told zoning commissioners.
Though the zoning panel typically gives few hints of its sympathies during a hearing, several members have focused on the complaints of community leaders and neighbors about late-night noise and student behavior in the residential neighborhood.
The school has clearly tried to control bad behavior, said zoning commissioner Peter May, but "it's apparent that … it's not as effective as anyone would like it to be."
There were two sessions in the past week, and Monday's was -- for opponents of the plan -- a bit of a comeback from last Thursday's cross-examination of the city's Office of Planning.
That office had issued a scathing evaluation of the school's plan and a groundbreaking recommendation that the school house all its traditional undergraduates on campus or in satellite housing.
But the school's attorney poked holes Thursday in portions of the Office of Planning's analysis, noting, for example, that the agency included 400 study-abroad students in its count of 1,599 traditional undergraduate students living off-campus.
Attorney Maureen Dwyer also sought to show that the office had not proved that the "objectionable impacts" it found were the result of Georgetown students. Increased 911 calls for blocks with high proportions of student renters, for example, were not necessarily the result of student noise or parties, she pointed out.
The office looked at correlations in that data, not for absolute proof, the Office of Planning's Jennifer Steingasser responded.
Dwyer had less luck in skewering neighborhood commissioner Lewis' testimony Thursday. Asking the chair for data-driven reasons for the commission's claim that students have a huge impact on traffic and parking in the neighborhood, Lewis had a ready response.
"We know this by years of observation. We live there," he said.
The Zoning Commission allowed Georgetown students to testify out of turn last week due to the school calendar.
First to speak was former advisory neighborhood commissioner and graduating Georgetown senior Aaron Golds. After participating in the hours of meetings leading up to the school's campus-plan filing, Golds believes the city has not heard the student voice -- including his own, he said.
His phone calls to the Office of Planning "went unanswered," Golds said.
Golds acknowledged that behavior can be an issue in the neighborhood, but he argued that more on-campus housing is not necessarily the answer. Students will still venture outside the campus gates, he noted.
The hearing will continue June 2.
This article appears in the May 18 issue of The Georgetown Current newspaper.