GU named District's #1 employer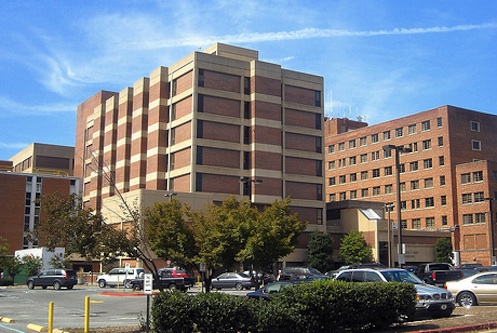 Georgetown University was ranked #1 among the top 13 largest D.C. employers last year, according to the District's fiscal 2010 Comprehensive Annual Financial Report, a required outside audit of the city's finances. GU moved up to first (replacing Howard University, which slid to #5), The George Washington University second, Washington Hospital Center third and Children's National Medical Center fourth, reports the Washington Business Journal.
School leaders say their ability to hire is hampered by campus plans that cap enrollment and employment, WBJ reported. GWU President Steven Knapp said so during a December jobs summit hosted by then Mayor-elect Vincent Gray. Mayor Gray, a GWU alumnus, responded during the summit that he wants to "sweep away those obstacles and open the door to making D.C. a more business-friendly place," an answer that sparked mild panic in university neighborhoods like Foggy Bottom, WBJ reported.
Vox Populi posted the news, attracting comments:
"And yet, we still get bullied by a few dozen vocal local residents… simply doesn't make sense," said "David."
"How many of these employees live in the District? If they don't, the District ends up paying for their services out of its own pocket, because D.C. can't tax non-resident workers," wrote "George."
The District's other top employers, from sixth to 13th largest:
Georgetown University Hospital
American University
Fannie Mae
The Catholic University of America
Providence Hospital
Howard University Hospital
Sibley Memorial Hospital (a first time addition)
George Washington University Hospital
Read more: Howard University no longer D.C.'s top employer | Washington Business Journal