GU Hosts Cardinal Joseph Tobin on Defending Immigrants and Refugees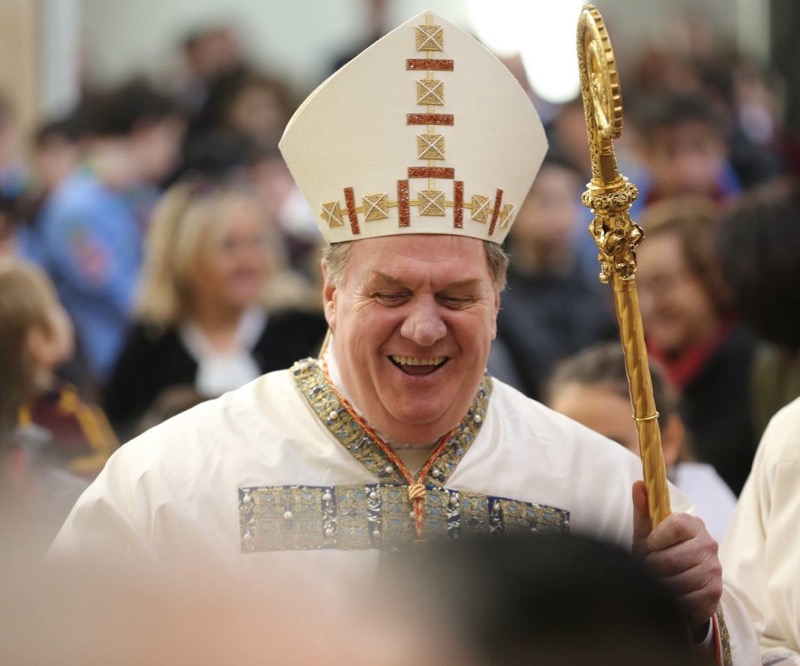 Cardinal Joseph Tobin, who has accompanied immigrants to deportation hearings and challenged restrictions on resettling refugees, will outline the moral, human and religious imperatives for defending immigrants and refugees in the current national debate.
The event, "Sharing the Journey with Immigrants and Refugees," which also includes Cardinal Tobin in conversation with students, is part of the Dahlgren Dialogue series and will take place in Georgetown University's Dahlgren Chapel Monday, Feb. 5 at 4:00 pm.
Georgetown University President John J. DeGioia will deliver opening remarks for the dialogue, which includes:
Cardinal Joseph Tobin, Archbishop of Newark, New Jersey
Mizraim Belman Guerror, student, School of Foreign Service
Habon Ali, student, School of Foreign Service
John Carr, director, Initiative on Catholic Social Thought and Public Life, Georgetown University (moderator)
Dahlgren Chapel of the Sacred Heart is located at 3700 O Street on the campus of Georgetown Universtiy.
*/