Great Scott, Elizabeth's recipe for success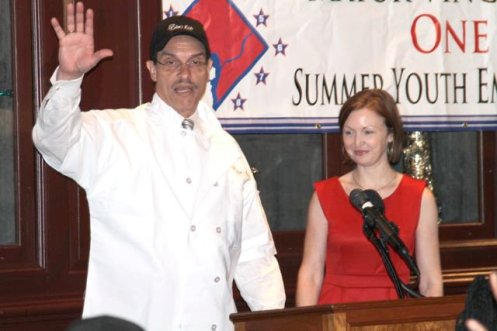 She blew into D.C as a Katrina hurricane evacuee while attending graduate classes at Loyola University in New Orleans and has been stirring things up ever since.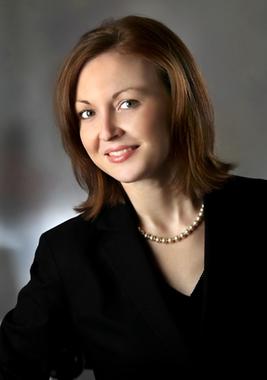 Elizabeth Scott has managed one of the city's best-loved restaurant groups, created her own media company, co-founded a culinary academy for young adults, written a book, and turned baking into a therapeutic art. And oh yes, recently nominated by Washington Business Journal for The 40 Under 40 Awards honors, which recognizes the area's top business leaders and owners under 40.
All, while handling a life-changing experience of her own. Exactly a year ago, a fall that broke her ankle so severely she was on bed-rest for five months (and home-bound for ten) made Elizabeth face the possibility of never walking again. As she explained, "I've been an athlete my entire life, having won state championships and even pursuing a goal of being in the Olympics, so the reality of not being able to walk, having to reclaim my life and redefine who I was and my purpose in life, was the greatest challenge I've faced in a long time." It was during her long recovery that Two Bitches Bake was born, a blogging journey filled with "a little bit of bitch'n and a whole lot of bake'n."
With the help of top-notch surgeons and continuing therapy, she's walking again, "slowly, and it won't ever be the same. But if I have to live the rest of my life with a limp, or wearing cowboy boots (my signature), just so that I would be able to create Cohn's Kids, then it was all worth it, and I'd do it all over again."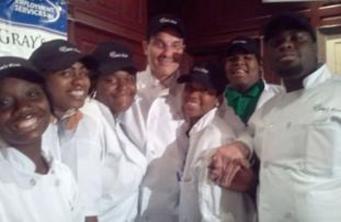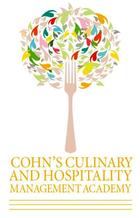 It was a match made in culinary heaven. She was born and raised in her family's Birmingham, Alabama bakery, managing it at 15. Local restaurateur, Paul Cohn launched a host of Washington restaurants, bars, and clubs including many Georgetown landmarks: J.Paul's, Old Glory, Paolo's Ristorante, and The River Club. She managed his company, Capital Restaurant Concepts before blending a passion for food with keen business acumen to launch Eats Good Media, a for-profit hospitality consulting firm.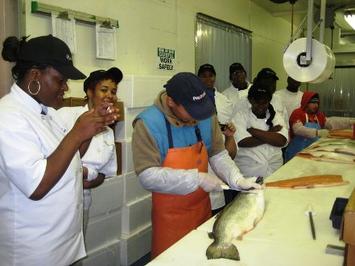 It came together while Elizabeth was still on crutches and in a cast, but "the kids I got to work with every day had far greater challenges than I did, and ever would, and they were my inspiration."
Summer 2011 marked the launch of Cohn's Kids, a dream and vision of Elizabeth Scott and Paul Cohn two years in the making. Working with local chefs, restaurateurs and local business leaders, Cohn's Kids helps young adults learn the whole spectrum of skills necessary to run a restaurant; from cooking preparation, recipe and menu development, to kitchen management.
A non-profit with a mission to educate, empower, and develop future culinary and hospitality leaders, The Cohn's Culinary & Hospitality Management Academy works closely with the city's disadvantaged youth and the District of Columbia's Department of Employment Services and the Summer Youth Employment Program.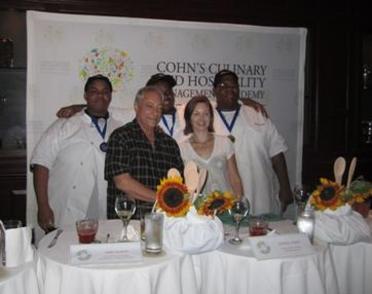 Of the 100 students that applied, 20 were accepted and 10 completed the program and graduated, making them eligible for year-round training and development. Several students have also gained full time employment upon graduating from the academy.
The WBJ 40 Under 40 Award winner will be announced October 27, 2011. You can vote here.
And her book? Well, that's another story.