Great Scots of Georgetown: Tudor Place Lecture October 1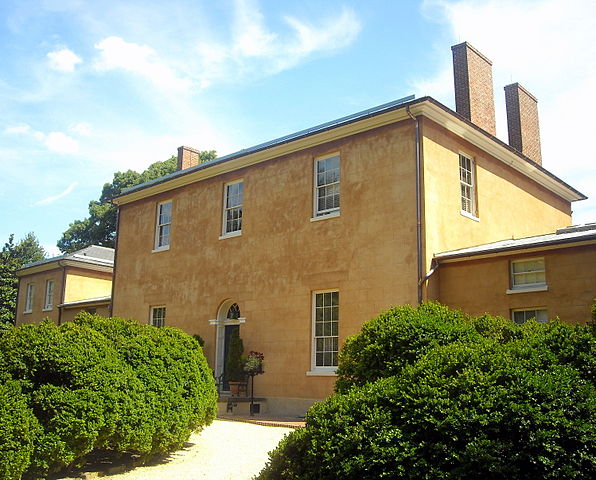 Scottish immigrants, including the father of Tudor Place founder Thomas Peter, shaped the Georgetown we know today. A few -- including Robert Peter, who came to Maryland from Crossbasket Castle in Lanarkshire -- became wealthy merchants and landowners. For its first Landmark Society lecture of the fall, Tudor Place welcomes John King Bellassai, J.D., of the St. Andrew's Society of Washington.
Mr. Bellassai will look at the history of Georgetown viewed through its Scottish roots. Afterward, take a close look at a few items closely tied to the Peters of early Georgetown, including Robert's snuffbox from Scotland, a mourning ring commemorating his life, and his daughter-in-law Martha's pink kid slippers.
On Tuesday, October 1st, the lecture will begin at 7:00 pm. Beforehand, enjoy a glass of Scotch and the sound of bagpipes.
Admission complimentary for Landmark Society (member + 1 guest). Others: Members, $15 | Non-members, $20
To rsvp, contact Jennifer Schleining, 202.486.0400 ext. 104.
Landmark Society members provide substantive support for Tudor Place while enjoying special access, complimentary admission, and other benefits. Click here for information.
Tudor Place is located at 1644 31st Street.