Great historical lecture coming up.
June 6 2:30 - 4:00 p.m.
Historic Society of Washington
Author & Lecture Series
Washington at Home: An Illustrated History of Neighborhoods in the Nations Capital
Using maps and contemporary and historical images, Kathy Smith will discuss the common threads in the history of the city that run through the stories of the twenty six unique Washington neighborhoods featured in this revised and updated, eagerly awaited, second
Image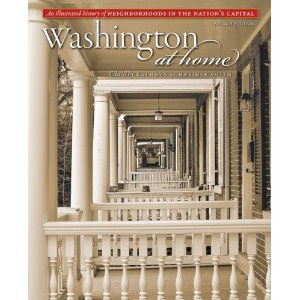 edition of Washington at Home. Lavishly illustrated with more than 300 images, this edition adds new neighborhoods from across the city to the original text, first published in 1988. The book brings together the work of thirty authors—historians, museum professionals, librarians, a folklorist, a journalist and others who know Washington intimately and together have taken a fresh look at the social and physical history of the city. New chapters include Barry Farm/Hillsdale, Columbia Heights, Congress Heights, Kenilworth, the Palisades, Wesley Heights and Spring Valley, and an area once called East Washington Heights that includes Dupont Park, Hillcrest, Penn Branch, and Randle Highlands. Kathryn Schneider Smith, a historian, author, and editor, is the founding executive director of Cultural Tourism DC, a past president of the Historical Society of Washington, D.C. and the founding editor of its journal, Washington History. (Ages 16 to Adults) No RSVP required. FREE.