Gray's Re-Election Campaign Heats Up As Boosters Rally Around at First Fundraiser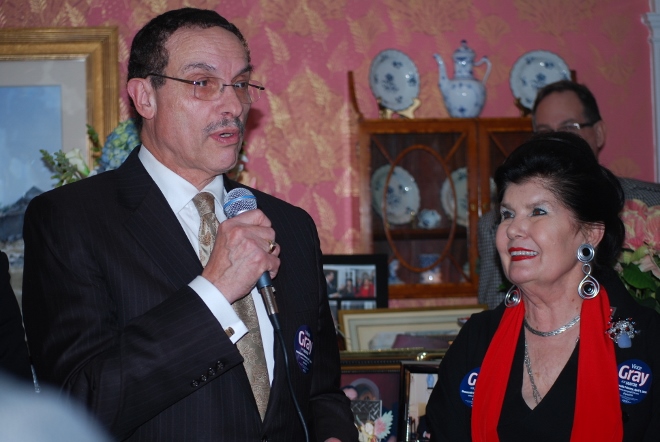 The first major fundraiser for the re-election campaign of Mayor Vincent C. Gray raised more than $50,000 from supporters who traveled from a Saturday afternoon rally in Southeast to Northwest Washington in a steady stream of rain and wind. Some 95 people attended the fundraiser at the home of campaign co-chair Judith Terra, a Gray backer since the 2010 election race.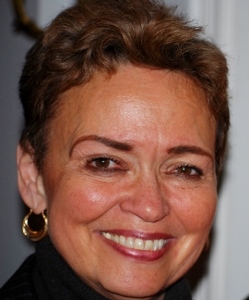 The campaign aims to raise significant money in the next few weeks at fundraisers and from individual contributions solicited on the Gray campaign website (vincegray2014.com) or from personal appeals. No cash or money orders are being accepted, Campaign Manager and Treasurer Chuck Thies has emphasized
Other co-chairs announced Saturday are Venable LLP lawyer Jerry A. Moore III, Sonia Gutierrez (president and founder, Carlos Rosario International Public Charter School), and John Tinpe (owner of Burma restaurant on 6th Street NW).
Gray's campaign heated up with the back-to- back activities. The fundraiser was organized in only a few days.
The two-hour evening event at Terra's home off 16th Street followed hours after the first official rally for Gray, held at THEARC complex, east of the Anacostia, concluded.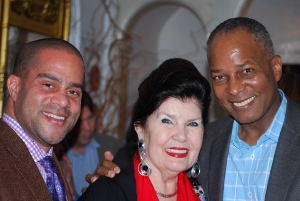 At the fundraiser, Gray recalled that in 2010, Terra and two of her friends (including Virginia E. Hayes Williams) invited him to dinner at a Georgetown restaurant (il Canale) to try to talk him into running against incumbent Mayor Adrian Fenty. "After two and a half hours, I had no choice but to agree so I could get outta there."
Then, he said, a few weeks ago (at a DC-Rome sister city event at Mayor's ceremonial office) he again met the "guy who owns the restaurant and the memory of that long, long dinner came back. I swear I had an anxiety attack," he laughed.
Looking ahead to a victory in the Democratic primary on April 1, Gray said if anybody wants to challenge him in the general election (such as independent City Councilman David Catania is considering): "Bring it on."
Fundraiser co-hosts included Linda W. Cropp, MaryAnn Miller, Ambassador Tom McDonald, John W. Hill, Lane Hudson, Arlene C. Reba, David Carmen, Susan Vener Linsky, Aviva Kempner, Josh Kern, Lavinia Wohlfarth, Gretchen Wharton, Jan DuPlain, Sharon Pratt, Brian Lederer and Michele V. Hagans.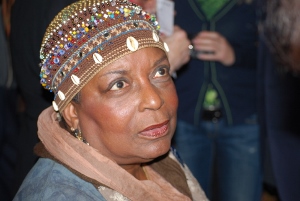 Among others at the fundraiser were Cora Masters Barry, Gerald Lang, business lobbyist Brett Greene, Dupont Circle activists Bob and Susan Meehan, and lawyer and chair of a Ward 1 ANC China Terrell.
The fundraising invitation's suggested contribution was $250 with a limitation of $2,000 per person. The day marked the first time that supporters could pick up one of the thousand Gray yard signs.
The earlier rally featured the slogan "Yes, We Will" echoed many times from the audience as Gray ticked off future things he wants to accomplish for the city and its residents in the next five years. About 600 people, culturally diverse, packed the theater and cheered for him on the outside.
Gray kicked off the rally with an apology. "Today, I apologize to you for the pain that my (2010) campaign caused," he said. "I ask for your forgiveness."
With that, the crowd gave him a standing ovation.
"It is time to turn the page." he continued. " I know that some journalists and our opponents want you to focus on the past. I know that some reporters prefer a circus to a thoughtful discussion of issues. I know that they care about ratings and selling newspapers.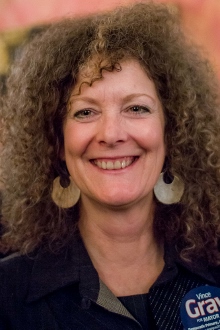 "I care about you," Gray said, to still another ovation.
"Although I cannot apologize for the misdeeds of others, the 2010 campaign was my campaign, and I am deeply sorry for the pain and embarrassment it has caused. I have worked hard to earn your respect and honor you these past three years. I have put my shoulder to the stone and used the strength that you gave me. Every day I come to work committed to doing the job you elected me to do."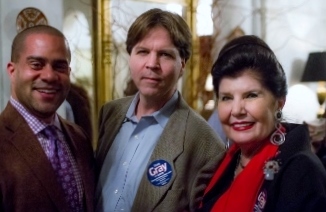 Soon after the mea culpa, Gray ticked off a list of goals, such as creating modern schools, providing more educational opportunities for the young, developing more private sector employment, and among other objectives, expanding affordable housing.
"And we will honor our senior citizens, the backbone of this city, by guaranteeing that their golden years are not filled with worry, but instead filled with pride."
"I look around this room and I see folks from every part of our city. I see enormous talent and tireless dedication. I see white, I see black, I see brown. And every color in-between. I see straight. I see gay and I see transgender. I see rich and I see poor. But above all, I see what makes us the greatest city in the greatest country on earth. I see a community."