Gray Enters Hardy School Battle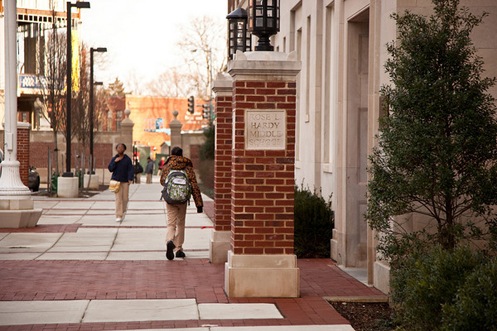 D.C. Council Chairman Vincent Gray (D) defended Georgetown parents today, opposing a Fenty administration effort to remove Hardy Middle School's cherished principal Patrick Pope. Gray entered the controversy with a letter to Mayor Adrian Fenty, saying "the school's current leadership represents the best of the District of Columbia Public schools and should be continued in its current state."
Georgetown students and parents have been in an uproar since schools chancellor Michelle Rhee announced a "transfer" of Principal Pope. Pope has been considered a beloved and esteemed leader of the highly-regarded middle school.
When 120 Hardy Middle School seventh graders and teachers marched on the District Building this week to plead with Mayor Fenty not to "re-assign" Pope to another program, Gray decided to speak out publicly on their behalf.
Mayor Fenty was not available to see the students, but security guards allowed several students inside the building to deliver their letters to staff. The rest of the students remained outside.