Grand Opening for Illusions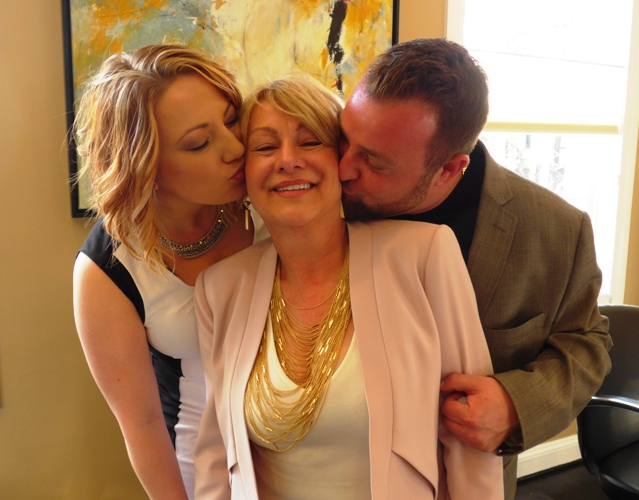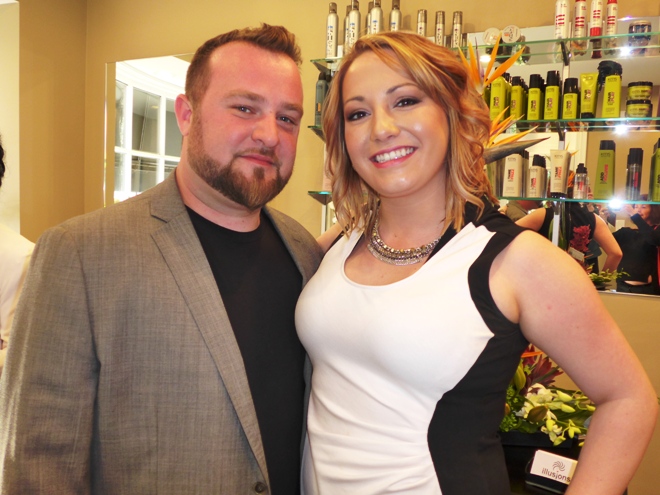 "Your hair is our art," says Justin Wheeler, co-owner of the newly opened Illusions of Georgetown. Along with mother/co-owner, Irma Wheeler and fiancée Amanda Amos, these three master stylists have already created quite a buzz with their first party.
They may be new to Georgetown, but for over 22 years in Northern Virginia, the Wheelers have created a releaxed team environment, working with their partners, staying up-to-date on the best new techniques and products.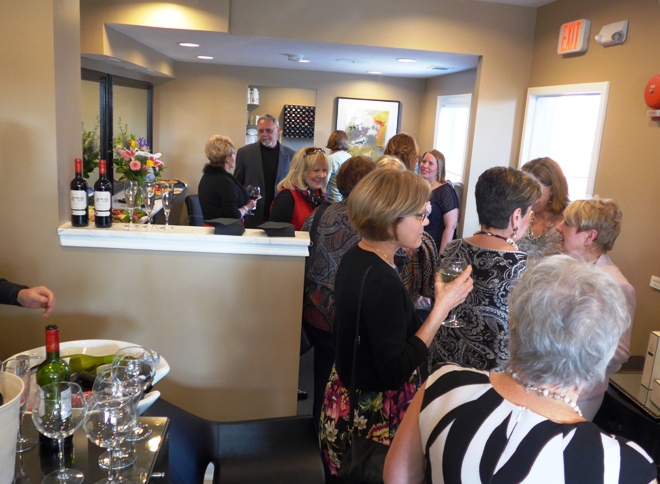 "We wanted to bring our expertise to Georgetown with the first prioriy making sure hair is healthy," says Irma. "We're dedicated to selecting the right stylist for each client. Exlusively using Goldwll color products," Irma explains. Next month, the salon is having a special promotion on their color-locking system.
More like a warm gathering of extended family, guests included a legion of Wheeler clients and Georgetown residents eager to check out the newest salon on Wisconsin Avenue in the spot formerly occupied by IPSA.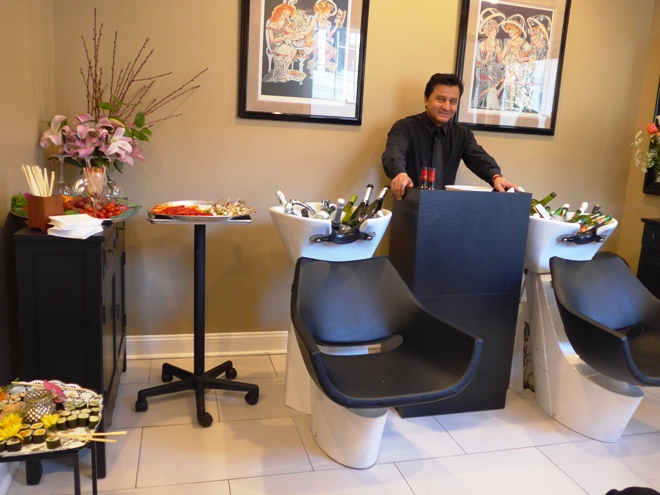 Champagne flowed freely in the art-filled salon, amid a lavish spread of sushi along with other delectable hors d'oeuvres.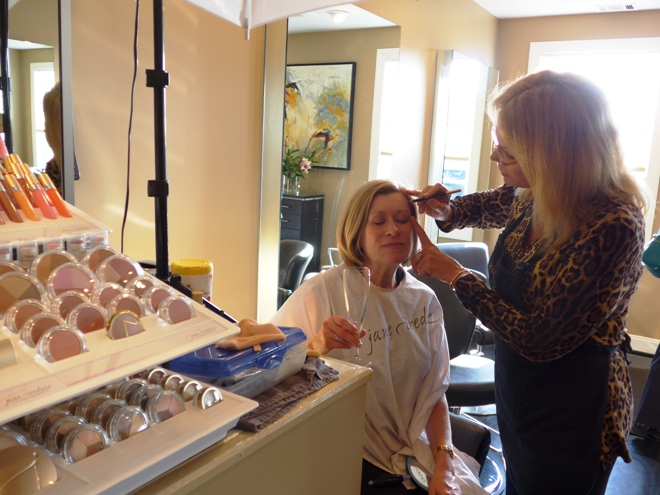 The salon is all about hair and make-up, with services ranging from special event styling to Balyage and extensions.
When it comes to make-up, master make-up artist Georgia Mechlin is on hand, usings the Jane Iredale line, a company committed to natural products that nurture the skin.
Officially open now, stop by any day of the week for professional, friendly and customized services.
Illusions of Georgetown is located at 1629 Wisconsin Avenue. Tel: 202.338.4100