Graffitti out of reach: how and why?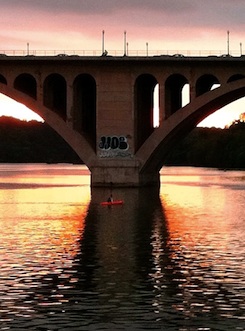 Graffiti in hard-to-reach places. It gets attention, it's a nuisance, and it poses security problems. How do they do it? Why do they do it? The Georgetown Dish asks our readers to tell us. Have you seen the incognito artists? Can it be called art? Or is it simply a crime.
Should there be a crackdown? Could it somehow be celebrated and confined, or would that undo the impulse? Let us know your thoughts. Send your photos.