govino Wine Glasses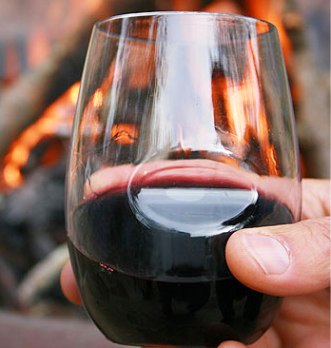 "Just one word. Plastics." Even before that now memorable line in the 1967 film, The Graduate about where the future lay, I had an appreciation for synthetic moldables. At nine, on a family trip to Orlando, given the choice between Disney World and Tupperware City, I chose, yup, that's right. After all, what was more exciting than meeting the folks who came up with burping seal lids?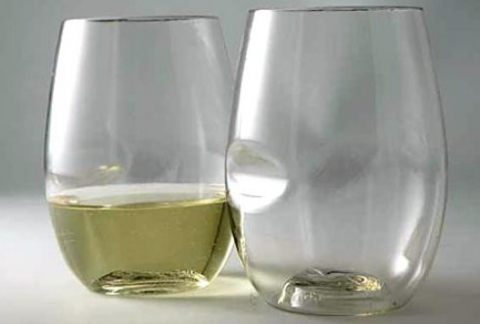 Not that I don't also enjoy more precious materials. My collection of Richard Sapper-designed Alessi Cintura stainless-lined copper cookware ranks high on the list. But good design is good design.
The first Pick o' the Week is a keeper. I'll do my best to stick to well-priced cool stuff available in Georgetown.
All that was missing from that carefully curated selection of crystal bar and stemware was the right outdoor wine glass. Until now.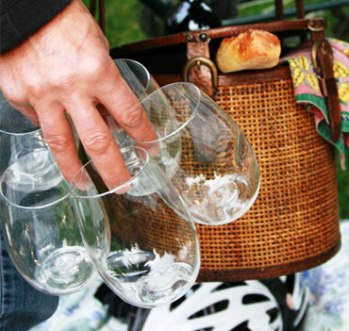 Even the name is perfect. govino. They also make an 8 ounce flute and 12 ounce cocktail, but the 16 ounce wine glass does it for me. Made from "food-safe, BPA-free polymer, it reflects a wine's color and aromatics much like crystal."
Thumbprint indentation, comfortable in-the-hand 'stemless wine' shape, thin lip for easy sipping. And almost identical to my ultra-thin, extremely breakable Elsa Peretti® Thumbprint brandy snifters for Tiffany.
Shatterproof-salut!
Four-pack, $12.95 at CB2, 3307 M Street. Tel: 202.333.6204