Govinda: Gallery Fit for a Rock Star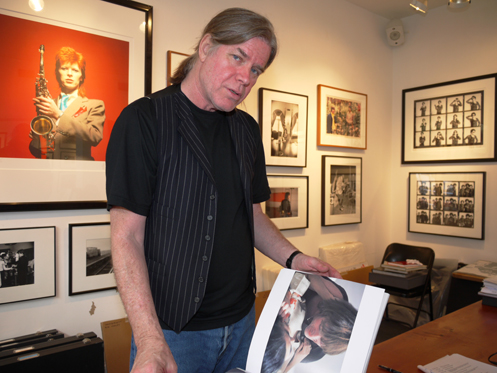 Best known for its iconic images of musicians, Govinda Gallery's upcoming exhibition, "Top of the Charts: 40 Years of Music Photography," opening May 1st, may be its most comprehensive yet. You are getting an exclusive preview here of stunning and often surprising shots of music legends that include Janis Joplin, The Beatles, Jimi Hendrix, Mick Jagger, Bob Dylan, The Grateful Dead, David Bowie, Bruce Springsteen, Michael Jackson, Tupac Shakur and Elvis Presley.
Image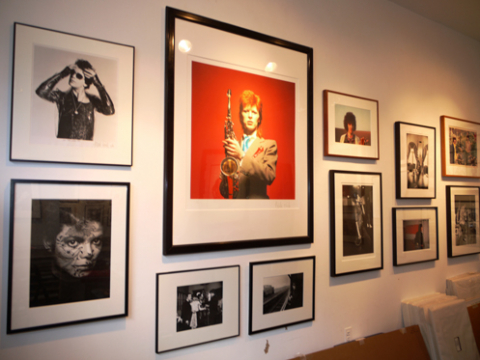 Image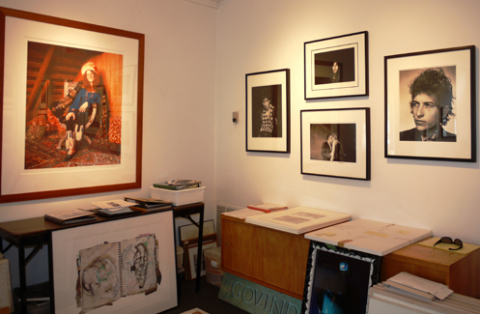 Image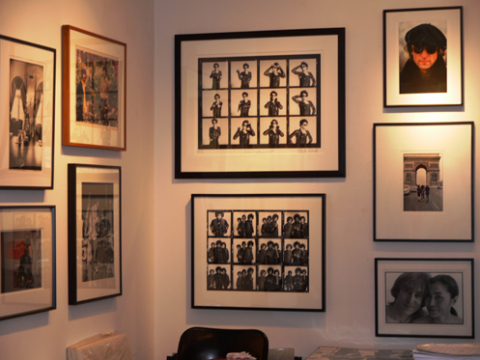 Speaking of Elvis, Alfred Wertheimer's photographs from his book, Elvis at 21: New York to Memphis, is now a traveling Smithsonian Museum exhibition, in collaboration with Govinda Gallery, honoring his 75th birthday and "the Elvis the world has forgotten." Currently in Boca Raton, these photos will arrive in October for their Washington debut at The National Portrait Gallery.
It was while helping Annie Leibovitz hang her first major show in Washington, that gallery founder and director Chris Murray saw that now famous photo. You know it, the one with John Lennon and Yoko Ono embracing on the cover of Rolling Stone. Being a music lover, Chris bought the photo from Annie, and soon learned what few people knew in 1984, that it was taken on the day John Lennon was murdered. Chris realized, "It was not only a good photo, it was an important photo. I had an epiphany that very moment. I decided right then that I was going to champion significant photographs, documenting contemporary music."
But his earliest inspiration may have been New York City's Metropolitan Museum of Art, where Chris often sneaked into while attending Loyola School at 83rd and Park across the street. He later came to Washington to study philosophy and religion at Georgetown University and never left.
To formally promote his many artist friends, including a young Andy Warhol, after graduation Chris opened Govinda Gallery in 1975 where it remains on 34th Street the longest operating art gallery in one location in the history of the city. While no Indian art is represented here, Govinda means "source of pleasure," the name is an homage to Krishna, and the Indian culture Chris loves. Inspiration no doubt also came from friends and fellow eastern religion followers Beatle George Harrison and poet activist Allen Ginsberg. No surprise that Chris's first book (shown below), co-authored and exquisitely illustrated by Kim Waters, was "Illuminations of Bhagavad Gita."
Image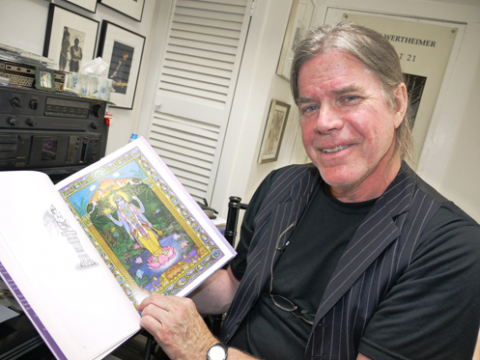 Along with blog editor Cat Henry, manager and son, David Murray, and curatorial assistant, Vivian Foster (pictured below left to right) Chris is busy preparing for Donovan's Sapphographs, (newly coined genre exclusive to Donovan) an exhibition opening June 1st in Greece, which is a Govinda Gallery collaboration with the American Union in Athens and the Centre for Hellenic Studies in Washington.
Image
Consisting of 16 monumental (five feet square) pieces by the internationally renowned poet, musician and artist, Donovan, the entire show will be printed here in Washington by David Adamson. Shown below is one of Donovan's Sapphographs.
Image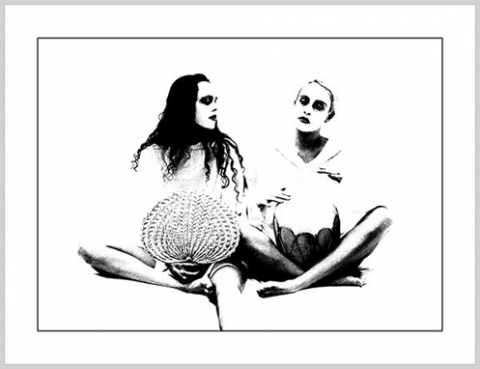 Chris writes in the exhibition catalogue (and coming soon, his first on-line catalogue), "Donovan's Sapphographs are perhaps the finest contemporary homage to the greatest lyric poet of ancient Greece." In case you made the same mistake I did, lyric refers to the musical instrument, lyre and not the words of 7th Century Greek poet Sappho. Capturing the loveliness of an ancient muse through black and white photographs of his own family, Donovan employs a technique that removes grey tones to evoke an ethereal sensuality.
The gallery is also equal parts office and archival library, where art books and catalogues (Chris has authored and/or edited more than a dozen) share space with rare autographed "family" photos including Buzz Aldren's moon landing and Mohammad Ali with Chris's son David. Come for the photos, and stay for a chat with Chris, passionate witness to 40 years of contemporary musical art.
Govinda Gallery is at 1227 34th Street. Tel. 202.333.1180