Gov. Christie Tops List of Points of Light Award Winners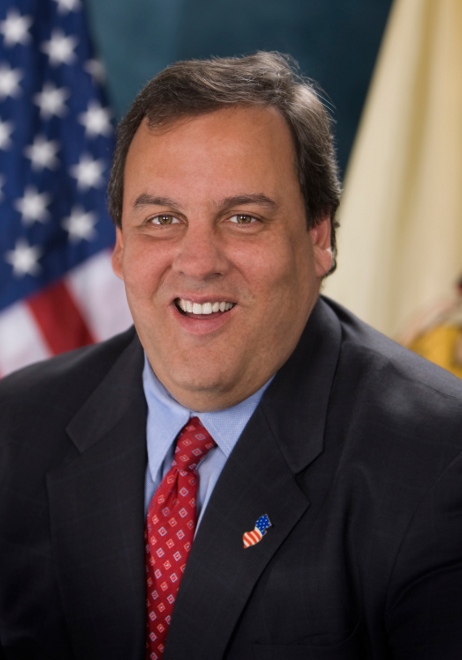 The Italian Embassy in Washington will be the site of the much heralded Points of Light tributes on Friday, October 11 as New Jersey Gov. Chris Christie tops the list of winners. Italian actress Elisabetta Canalis and Fox News' Greta Van Susteren will emcee, and singer Pia Toscano will entertain.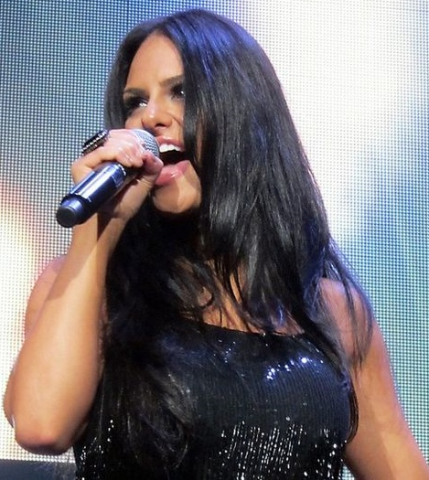 Gov. Christie, who will give remarks in person, will be joined by other award recipients: corporate service leader Citi; AmpleHarvest.org, a nonprofit fighting hunger; and Amy Paterson, a cancer survivor who came up with a novel child care solution for parents in treatment.
The awards from the largest organization in the world dedicated to volunteer service will be presented Friday, Oct. 11, at a reception and dinner staring at 6:30 p.m. at the embassy, 3000 Whitehaven Street NW.
Mr. and Mrs. Neil M. Bush and the Ambassador of Italy, Claudio Bisogniero and Mrs. Laura Denise Bisogniero, will host the event. Special guests will include Points of Light supporters General George W. Casey, Jr., former White House adviser David Plouffe, and television broadcaster Paul Berry.
Acclaimed singer and songwriter Pia Toscano, best known for her impressive debut on American Idol, will perform. She sang a signature hit, "I'll Stand by You," on Dancing With the Stars in 2011 and at the Memorial Day Concert in Washington, D.C., the same year. The young recording star, who grew up in Howard Beach, N.Y., has sung on top television shows, including "The Tonight Show With Jay Leno," "Live! With Regis and Kelly," the "Today" show and "The Ellen DeGeneres Show." She toured with the "American Idols LIVE!" tour.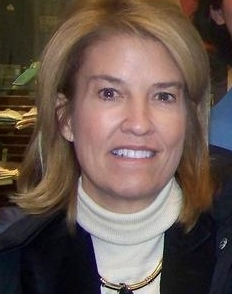 The 300 expected guests will include prominent officials from the Democratic and Republican parties, athletes, entertainers, corporate and nonprofit leaders, and media figures. Members of the Honorary Congressional Committee include House Minority Leader Nancy Pelosi (Calif.), Senators John Barrasso (Wyo.),Saxby Chambliss (Ga.), Michael Enzi (Wyo.), Johnny Isakson (Ga.), and Joe Manchin (W.V.), and Representatives John Mica (Fla.), Bill Pascrell (N.J.), Pat Tiberi (Ohio), Mike Pompeo (Kan.) and Tom Marino (Pa.).
The Points of Light Tribute Awards honor individuals and organizations whose extraordinary contributions to volunteering and service have made their communities and the world better – safer, greener, healthier, more equitable, more prosperous, more educated and less vulnerable – and whose leadership inspires others to discover their power to change the world.
This year's winners:
Gov. Chris Christie (civic category), a tireless advocate for New Jersey citizens dealing with the devastation caused by superstorm Sandy. Christie is widely praised for working across lines with government, businesses, nonprofits and faith groups to quickly respond to the disaster, including engaging tens of thousands of volunteers in the response and recovery efforts.
Amy Paterson (individual category), a young mom fighting breast cancer who found it tough to get sitters for her children during her medical appointments, made it easier for others by creating My Little Waiting Room, the nation's first drop-in hospital child care center in Portland, Ore. The center is operated by Volunteers of America Oregon and has hosted more than 12,000 child care visits since it was founded in 2010.
AmpleHarvest.org (nonprofit category) connects 40 million Americans with excess food in their gardens to local food pantries that serve the hungry in all 50 states. Today, thanks to AmpleHarvest.org, 6,397 food pantries are registered to receive free, sustainable and recurring supplies of freshly harvested, locally grown food from area growers. Growers have donated tens of millions of pounds of produce since the group was founded in 2009.



Image

Wikipedia.org

Citi

(corporate category), the leading global bank recognized by The Civic 50 as one of the nation's most community-minded corporations, mobilizes its business resources and human capital to expand financial inclusion, strengthen communities and advance environmental sustainability. Every year, thousands of Citi employees volunteer to make positive impacts on their local communities through year-round service activities as well as special events like the company's annual Global Community Day and its series of Citi Skills Marathons – eight-hour events that leverage the business expertise of Citi employees to address the critical needs of local nonprofits.
Points of Light Tribute Awards are presented annually to shine a national spotlight on the best of those who represent what it means to be a "point of light." In July, Points of Light presented its 5,000th Daily Point of Light Award at a White House ceremony hosted by President and Mrs. Obama, and attended by President George H. W. Bush and Mrs. Barbara Bush.
President Bush inspired the founding of Points of Light in 1989.
The Tribute Awards will feature a live auction, including rare presidential mementos and deluxe travel experiences to locations from Kennebunkport, Maine, to Hong Kong. An online auction – open until Oct. 31 – will feature a custom 2014 Fiat 500L For more information about the live and online auctions, visit Points of Light. For a local contact: 202.797.7373 or 202.494.2490.