Good Bones
A play that makes you think.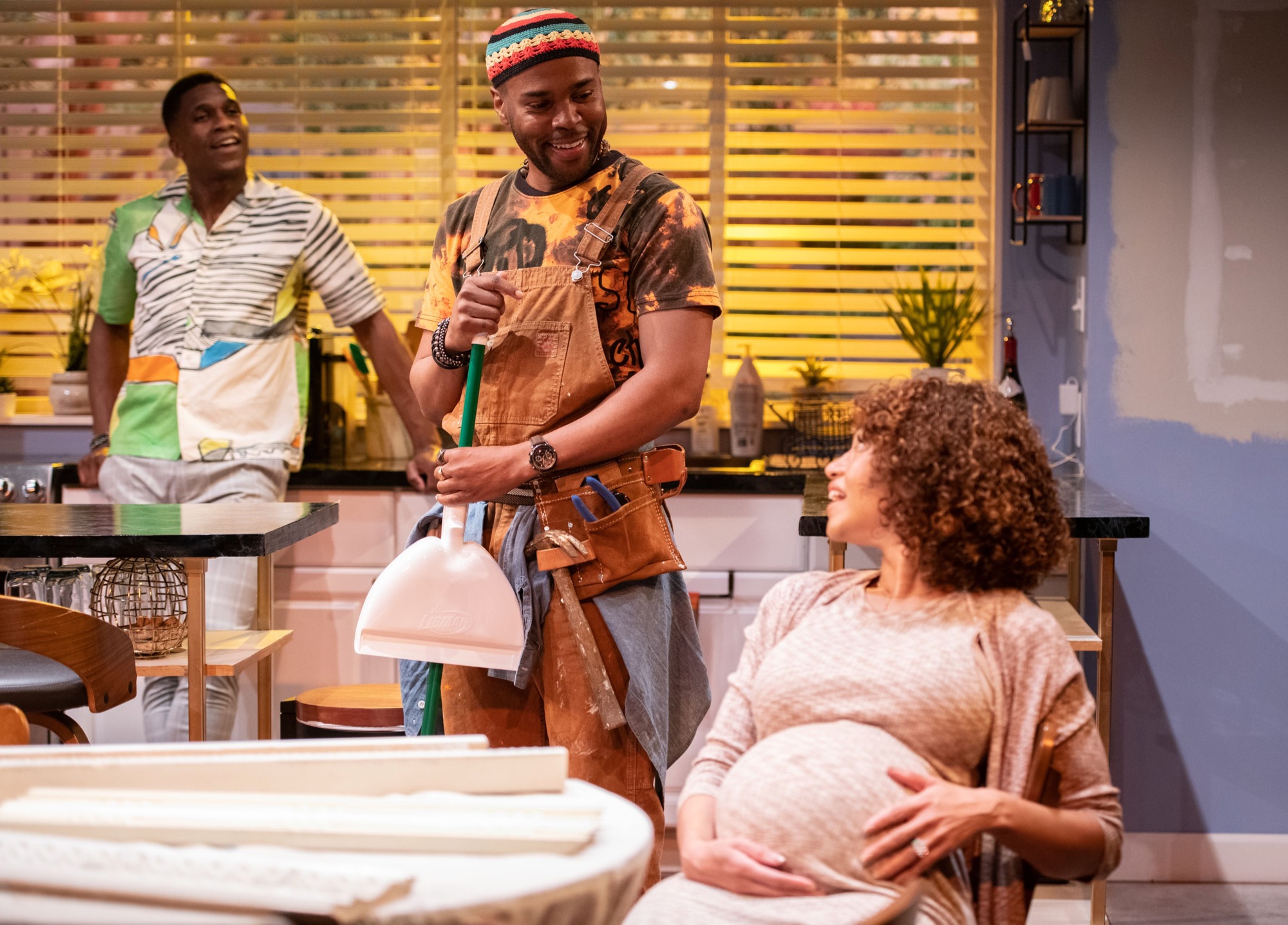 Good Bones at the Studio Theatre is an interesting play by James Ijames. You will walk out of the theater thinking about it, and talking about it. That is what good theater should have you doing.  
The play is about the gentrification of a neighborhood, and the conflict between those who have lived there for years, and those moving in. It is about how people interact and what changing neighborhoods mean to different people. In this case, the wife of the couple moving in, Aisha, (Cara Ricketts), was originally from the neighborhood, and is now moving back. She is in much better financial circumstances than when she left. She is challenged by Earl (Johnny Ramey), the person she hires to remodel the home she and her husband have bought. Aisha's husband Travis (Joel Ashur), has opened a new restaurant in the neighborhood, which he hopes will attract the upscale people moving in. At one point Earl brings his sister Carmen (Deidre Staples) to help him do some painting in the house. Earl and Aisha clash over how she interacts with some of those neighbors she left behind. 
The play is directed by the talented Psalmayene 24. The acting is uniformly great. Johnny Ramey is always riveting when he is onstage. The mostly white audience sat up straighter when Earl used the 'N' word, when arguing with Aisha. In this case it highlighted black on black issues in such gentrifying neighborhoods.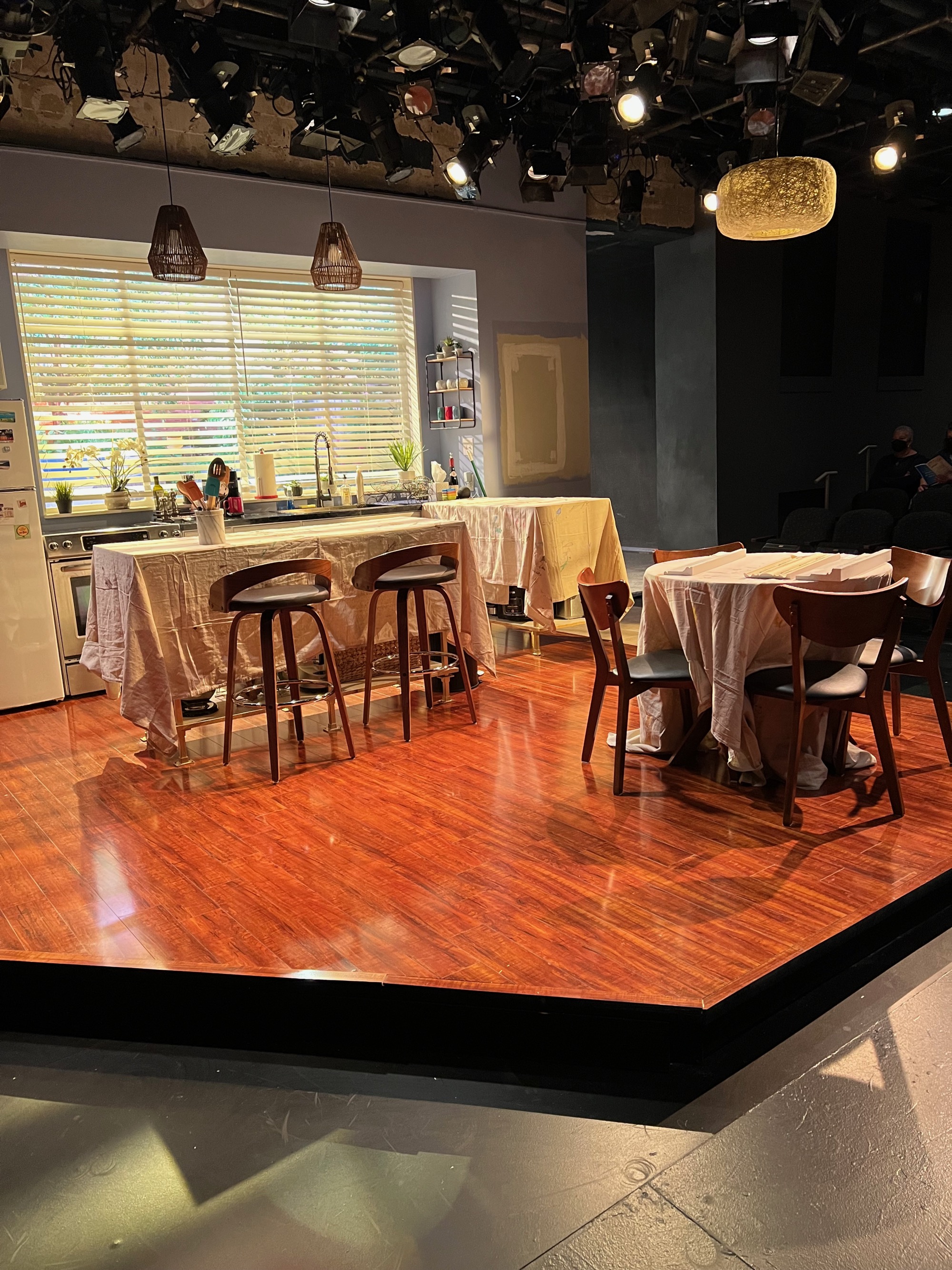 Interestingly, one of the things that struck me was how Aisha and Travis went from calling the police on their neighbors for loud music at 2am in the morning, Aisha didn't want Travis to do it, to joining a community barbecue with them by the end of the play. That was a little jarring only because there seemed to be an unexplained difference between an afternoon barbecue, and middle of the night loud music. Reading the playwright's recent interview, he also doesn't differentiate that in his own experience when he says, "So when I first moved in, there was a family that lived down the street who would set out a barbecue in front of the house with like loud music. And I was like, "It's Wednesday. I want to just go to sleep." But then the incident is used to bring in the issue of police brutality against African Americans, as Earl is the one who was playing the loud music, and injured in the brawl which apparently was caused by the police when they came to deal with Travis's complaint about the loud music. Again, this play makes you think and that is a good thing.
The creative team is great. It includes set designer, Misha Kachman; Costume designer, Moyenda Kulemeka; Lighting designer, William D'Eugenio; and Sound designer, Megumi Katayama.
 
Good Bones will be at the Studio Theatre through June 18th and you can get tickets online.