Go west young vintner, go west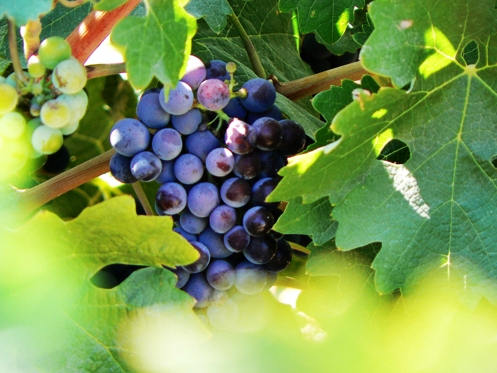 Tracing the origins of vintners can be as interesting as the wine. Many of West Coast's finest small wineries have D.C. connections.
Spencer-Roloson Winery
Third generation Washingtonian, Sam Spencer along with wife Wendy Roloson have been running Spencer Roloson Winery in St. Helena, California since 1998. Focusing on Rhone and Spanish varietals, they specialize in single vineyard Syrah, Viognier and Tempranillo.
A chance meeting during high school with his science teacher opened Sam's eyes to the possibilities of the wine industry. But Wall Street called and after graduating he worked in New York for a big stock firm until the grind finally forced him into a business he would love – wine.
"I have always been a person who was willing to take a chance," Spencer confided." During my European travels, I also found some unique grapes that were available that could be easily adapted to certain areas of Napa and Lake counties. I've always enjoyed the cutting edge and that led us to develop the motto, provocative wines, evocative dirt."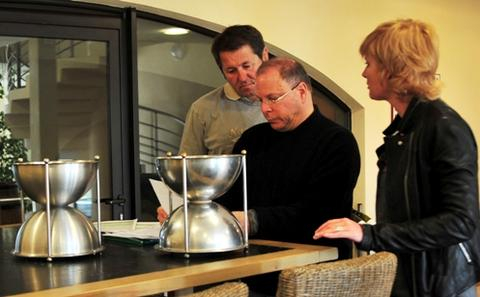 Washington, D.C. resident for 32 years, Danny Haas, is part owner of Tablas Creek Vineyard, the family owned Napa business founded by his father Robert Haas and the Perrin family of Château de Beaucastel. They chose the hilly Las Tablas district of west Paso Robles for its similarities to Châteauneuf du Pape: limestone soils, a favorable climate, and rugged terrain.
Danny sells Tablas Creek through his one Vineyard Brands, along with other French wines from Burgundy, Alsace, Rhone, and the Loire Valley. "Washington has one of the highest consumption of wine in the US. It's a very sophisticated, highly competitive and exciting clientele. Independent, import oriented market," says Haas.
The rest of his family is in Napa, but William "Spence" Spencer has remained in Palisades for the last 25 years, where he runs the Institute for International Law and Human Rights.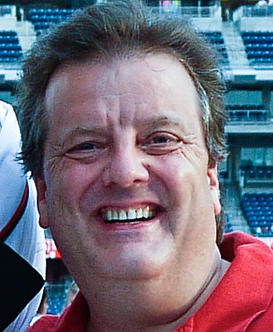 In 1987 the first family member moved to the Napa Valley and bought a hillside property, twelve acres of native blue oaks with seven acres of vines. And in 1995, after two years of seeking a location offering an ideal environment for growing fine grapes, the Temple family bought a large ranch in Pope Valley within the Napa Valley appellation.
The winery is an early client of Enologix, a computer software-driven laboratory analysis service run by a friend of Spencer's that helps winemakers match taste profiles to wines rated highly by Robert Parker and Wine Spectator.
Arthur Spencer, son of the owner, manages the 43 acres of Cabernet Sauvignon and 20 acres of Cabernet Franc, Petit Verdot, and Grenache.
Spence explained, "We're farmers, really, and sell most of the wine on the vineyard, but keep 5% (750 cases each) for Temple's Cabernet Sauvignon and Cabernet Franc." Only recently putting "their toes in the water" with their first commercial release in 2004. But it's so good, Spence says, he always takes it along on his travels to the Middle East. "In June, I took wine to Iraq." Quickly adding, "to Christian leaders."
Georgetown University graduate, Bill Holloran lived in D.C. for 20 years before moving to Oregon's Williamette Valley, where Holloran Vineyards Winery now produces small quantities of hand crafted wine.
As Bill says, " We emphasize low yields and careful hands-on management of the vines to produce wines that express the unique characteristics of our vineyard sites. Currently we're producing 3,000 - 4,000 cases per year."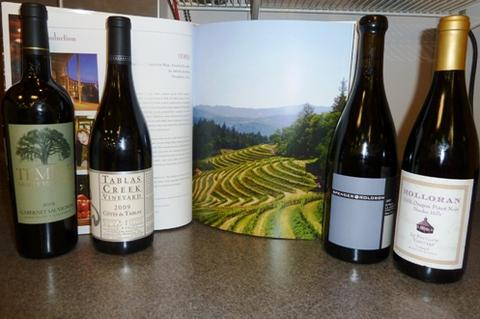 1) Spencer Roloson Syrah 2005 $32.99
2) Tablas Creek Vineyard Robert Haas 2009 $27.99
3) Temple Arthur Spencer winemaker 2005 $32.99
4) Bill Holloran Oregon 2008 $24.99
All wines are available at Bassin's MacArthur Wine and Beverage 4877 Mac Arthur Boulevard NW. Tel: 202.338.1433