A Glowing Tribute to Barney Frank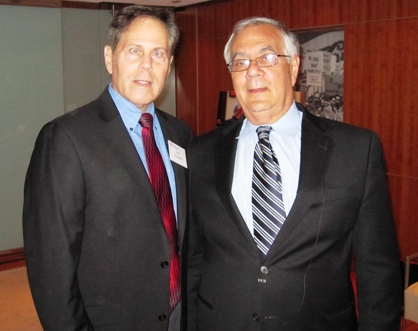 There isn't much to say about Barney Frank (D-MA) that hasn't already been said but once Barney announced that he is retiring there was an immediate line-up of people wanting to say it all over again and to honor him for his incredible service in Congress. Last night the Stonewall Democrats, the LGBT organization within the Democratic Party, took their turn to honor Barney. It was a memorable evening and the honor came from the organization that Barney helped found in 1998.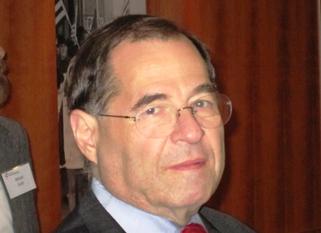 Barney will be remembered for many things including Dodd/Frank the bill that begins to set some controls and consumer protections in the financial world. But last night was a celebration of Barney for his leadership and incredible contribution to advancing LGBT rights. I am honored to call Barney a friend and a personal hero as so many others do. He had the key role in moving forward all the legislation that has been passed in recent years including the Matthew Shepard Hate Crimes Act and Repeal of Don't Ask, Don't Tell. For over 30 years he has been a beacon of light for those who have fought for full civil and human rights for the LGBT community. He stood strong and led the way when it wasn't easy.
Last night celebrated Barney and recognized that not only was he often called the 'smartest member of Congress' but was often credited with having both the best and most biting sense of humor. There were video tributes from President Obama and DNC Chair Debbie Wasserman Schultz, and personal tributes from a large number of Barney's friends and colleagues on the Hill. Barney was given credit for leading the way and making it possible for other members of the LGBT community; Jared Polis (D-CO), David Cicilline (D-RI) and Tammy Baldwin (D-WI) to think of running and win. Tammy suggested that today, because of Barney's leadership, she is running for Senate in Wisconsin and not being opposed in a Democratic primary. She is being given a better than 50% chance of winning that open Senate seat by all the pundits. There were many in the crowd who have already reserved the date of January 3, 2013 to celebrate her swearing in as the first open member of the LGBT community to be elected to the Senate.
Barney has been known to not suffer fools gladly and many stories were told about that. Former Speaker Pelosi recently gave an interview and told how she learned to talk 'Barney Speak' as she called it. Get to the point and fast. Tammy talked of how she went to interview with Barney when she was first elected to get on the Finance Committee and how the interview was conducted with a newspaper in front of Barney's face. He was as usual doing two things at once.
During the ceremonies Barney was seen wandering the room, something typical for him and often suggesting boredom with what was going on. When it was his turn to speak he assured the crowd that he wasn't bored with the evening's festivities because he felt the 'topic was truly interesting'. He commented on his reputation for not suffering fools gladly and agreed that was true. But after the 2010 elections brought a bunch of new members to Congress he had made it part of his work to make fools suffer.
Barney will be missed in the halls of Congress but everyone knows he will continue to speak out and work for those who have yet to secure their full civil and human rights. Everyone wished him well and congratulated him on his upcoming 4th of July wedding to his partner Jim.