Global Security Stars Take Senate Stage for CARE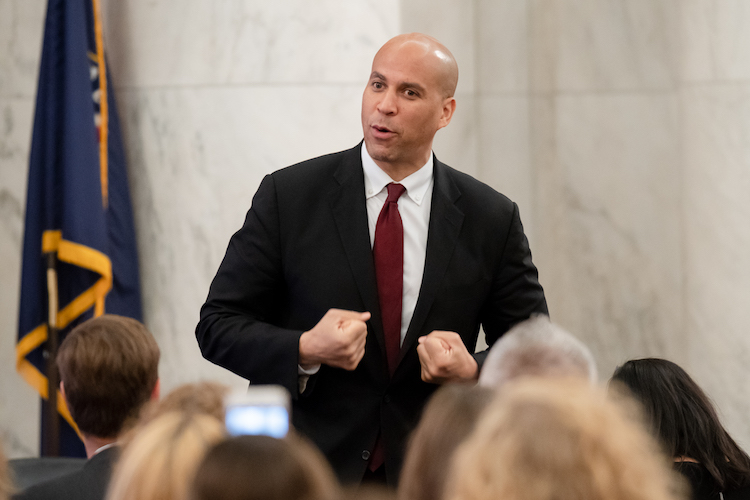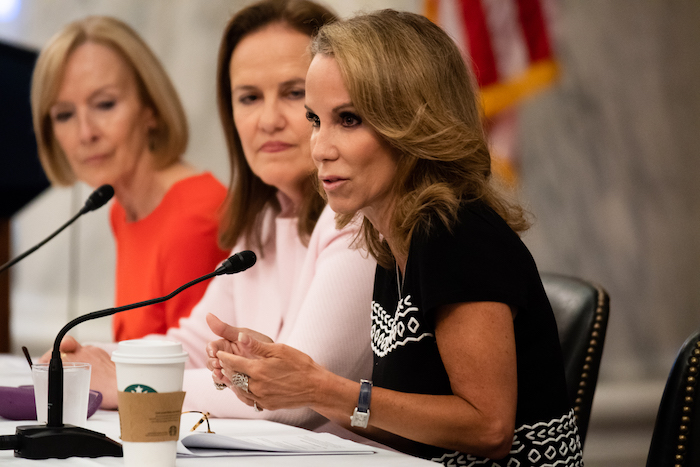 Insulting our allies, cozying up to Russia, hanging up on world leaders -- it may play well with a portion of Americans, but several stalwarts of global security told a gathering in the United States Senate that U.S. leadership is adrift -- exposing America and its allies to chaos and violence on the world stage. That was the message of a panel discussion hosted by the CARE Global Leaders Network with former Under Secretary of Defense Michèle Flournoy and former Bush administration Counterterrorism Advisor Fran Townsend, moderated by PBS NewsHour anchor Judy Woodruff. The CEO of the global humanitarian and development organization CARE, Michelle Nunn, formerly a Senate candidate herself, opened the discussion.
"Continued threats of terrorism, the largest refugee crisis since World War II -- it's a very, very daunting time. Even though the administration has published a national security strategy, there isn't a clear strategy being executed, and that lack of U.S. leadership means we're not going have the coalitions we need to pull together to actually address these problems together," Flournoy said.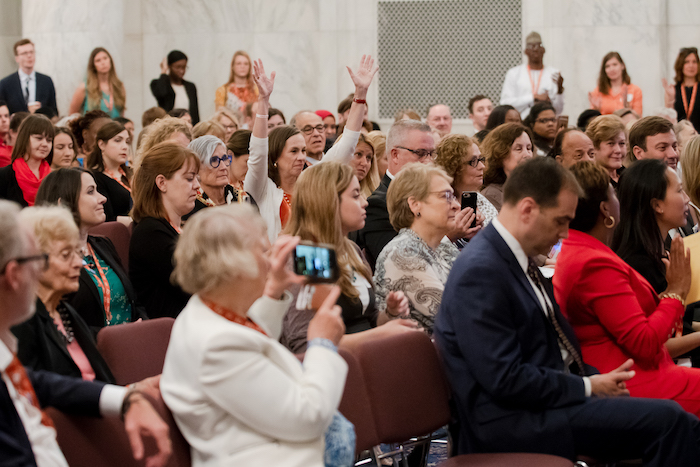 Woodruff turned to Townsend, asking if she had any better news.
"This is probably the first time anyone has turned to me to give a more optimistic assessment of what's going on," joked the CBS analyst and former counterterrorism hawk, who honchoed anti-terrorism efforts under two presidents.
"When I was in the White House, what we worried about was not threats from state actors, but we worried about asymmetric threats from terrorists. What's different now is we're seeing state actors use asymmetric warfar against us. It's cyber, it's proliferation, it's tactics we traditionally associated with terrorists," Townsend said. "Look at how Russia has sought to undermine our democracy. Look at how they've weaponized social media."
Woodruff quoted New York Times columnist Nicholas Kristof, who recently wrote that lack of security has become the number-one cause of poverty in the world.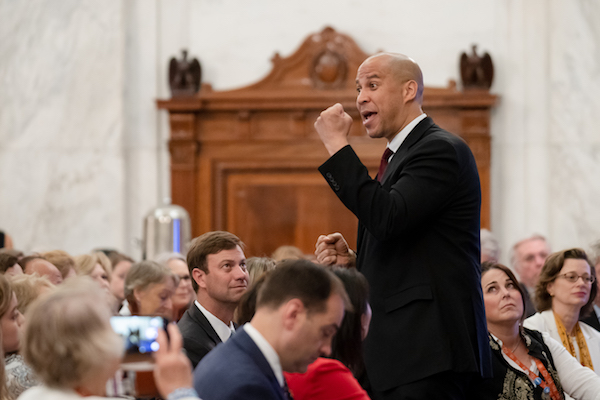 "Something like 137 million people today in the world are in need of humanitarian assistance. There are 65 million who are displaced. The numbers are staggering," she noted.
CARE works in more than 90 countries on the frontlines of these crises, also providing assistance that empowers women economically, provides education for girls, and fights for human and economic rights, especially for women and girls.
Townsend said the lack of U.S. leadership abroad has a poisonous aspect back at home. While President Trump's name was not used, Townsend said "nationalism" is being mistaken for "patriotism" by some.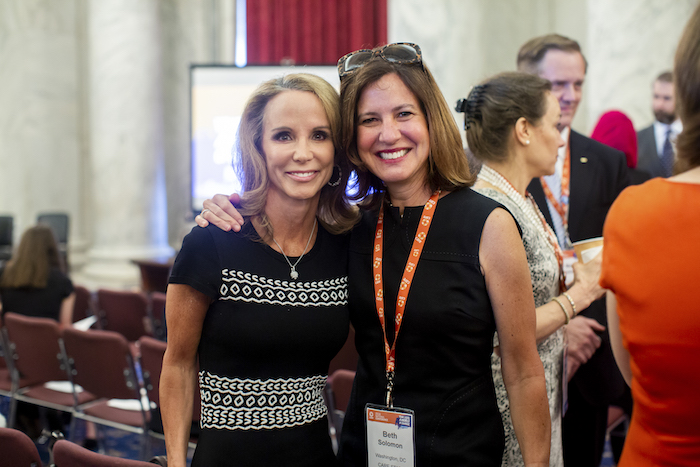 "There's a difference," she said. "Unless we want nationalism to hijack our civil discourse, we need to understand both our history and what it means to be an American -- what it means to be a patriot."
The confusion, she said, "really troubles me."
Sen. Cory Booker (D-NJ) brought the 120-plus audience members to their feet. "Love of country is a wonderful thing," he said. "But it cannot stop at our borders."
Scott Cooper of Human Rights First and Veterans for American Ideals, Nicole Clifton, Vice President of Global Public Affairs for UPS, and Kristin Wells, who leads government relations for CARE, also spoke.