Global media spotlight Georgetown murder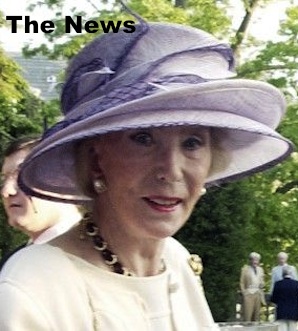 The world is watching Georgetown as all struggle to comprehend what happened to 91-year-old German-born journalist Viola Drath, killed in her Q Street home in the East Village, hours before her husband Albrecht Gero Muth, 44 years her junior, was arrested by D.C. police on charges of second-degree murder. As neighbors regret the loss, global media contribute (glom on?) with new facts and analysis....
The Independent: "The victim, an ageing socialite; the suspect, her much younger husband; and a plot that has everyone puzzled." Read more.
The Wall Street Journal: "The capital was riveted this week by the apparent strangling death of a 91-year-old socialite, but not just because the victim's 47-year-old husband was arrested. It was because her husband—a German claiming to be an Iraqi army general—was known for hosting dozens of the city's power brokers at outlandish soirées in Georgetown." Read more.
The Washington Post: For social opportunists, Washington scene offers fertile climate for reinvention. (Quoting Mary Bird and Carol Joynt.) Read more.
The Criminal Report Daily: The term black widow refers to the spider of the same name that mates and then devours her ersatz husband. Is Albrecht Gero Muth, German Ex-pat, a Black Widower? Read more.
The Morton Report, by Marc Osgoode Smith: "We have a bunch of really cool characters floating around this town." Read more.
The Buzz, by Patricia Sullivan and Lauren Abdel-Razzaq, Washingtonpost.com: "Good morning. Today's life lessons: Listen to your friends, be wary of letting young men into your home or a stranger close to your posterior, and when times get tough, turn to your family." Read more.
The Atlantic Wire: Muth built an impressive e-mail list that reached the highest levels of government. Ambassadors and defense attaches attended dinners in the basement of his home under the guise of official Iraqi events. Journalists were lured with promises of hobnobbing with high-ranking members of the Iraqi military. Read more.