Calendar
|
November 14, 2022
|
Glen Echo Park Holiday Art Show and Sale
Fine artworks and gifts for everyone on your holiday shopping list.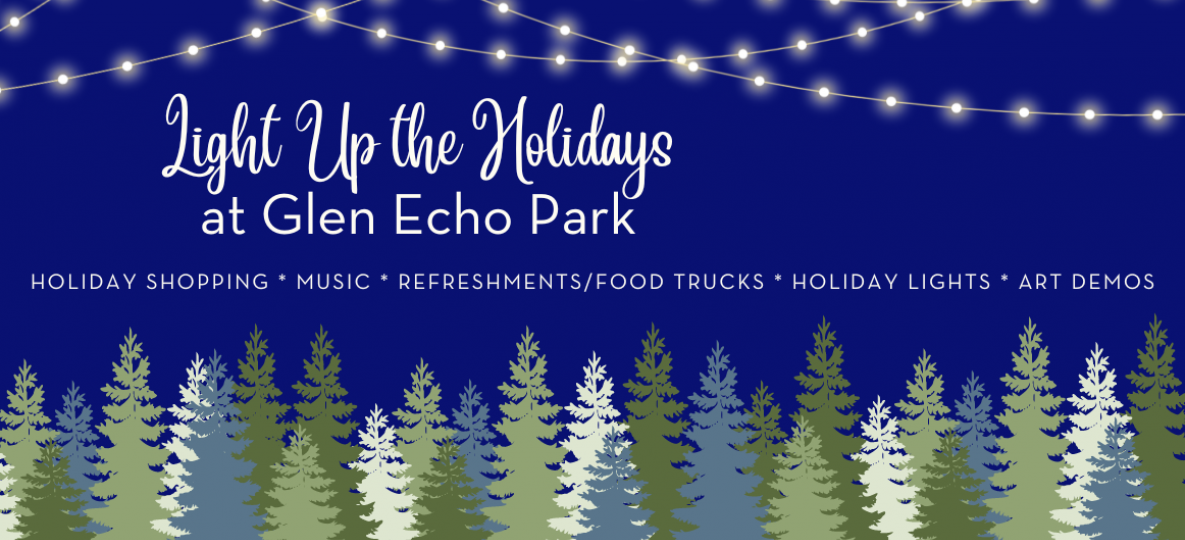 Glen Echo Park's Holiday Art Show and Sale starts November 19, 2022 and runs through January 8, 2023. 
With so many unique gifts, it's a great place to shop for everyone on your holiday list.
The show features the Park's resident artists and instructors, as well as other invited guests with works in:
Glass  |  Ceramics  |  Photography  |  Painting  |  Jewelry  |  Holiday Ornaments  | and more.
The Park's major resident visual arts organizations are represented, including the Art Glass Center, Glen Echo Glassworks, Glen Echo Pottery, SilverWorks, Photoworks, the Sculpture Studio, the Stone Tower Studio, and the Yellow Barn Studio.
 
Open Thursdays & Fridays only through December 23. 
The galleries will be closed November 24 (Thanksgiving Day), December 25 (Christmas Day), and January 1 (New Year's Day). 
Glen Echo Park is located at 7300 MacArthur Blvd. NW.