Gingerbread construction at RIS restaurant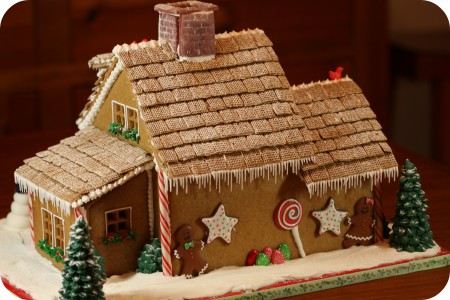 Learn how to build the perfect gingerbread house with the pros at RIS restaurant on Saturday December 17th. This workshop from 11:00 am-2:00 pm includes all the tools, materials, and utensils needed to build the ideal sugary home. Pastry chef Chris Kujala's renowned candy cane ice-cream, gingerbread cake, and chocolate macaroons will keep guests energized during their home construction. Adults are able to enjoy apple ginger cider and house-made ginger beer, while kids will be more than satisfied with Kujala's special hot chocolate recipe with house-made mint marshmallows.
Proceeds will go directly towards DC Central Kitchen, a cause dedicated to turning leftover food from local food service businesses into approximately 4,800 meals to be served at homeless shelters, transitional housing, and rehab clinics. In addition, the organization offers culinary training to once homeless and hungry individuals. Visit DC Central Kitchen for more details.
Contact Natalie Christine to reserve a spot for the workshop as space is limited, (202)730-2508, or natalie@risDC.com.
Suggested donation is $20 for adults, $10 for children.
RIS restaurant is located at 2275 L Street, NW.