Gimme' Goth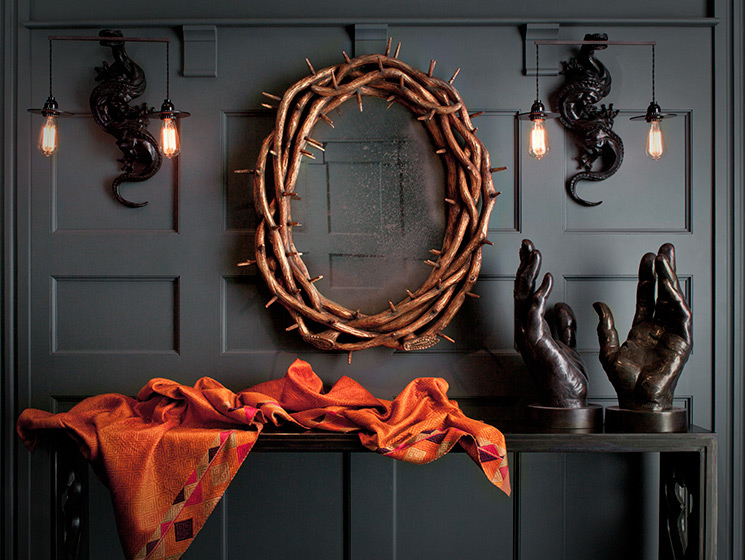 I probably won't be hired anytime soon by clients with a dark, wicked sense of style and a penchant for all things goth. After all I live in Washington DC. Oh, but wouldn't it be fun if I was. I said to a colleague recently, that the more homogenized design becomes, the crazier I want to be – in my interiors, in fashion and with art. And what better time to embrace the avant-garde and darker side of style, than on the eve of Halloween. It may be just a fantasy, but I would love to find some risk-taking, live-out-loud clients, throw the rule book out the window, and create an irreverent, unconventional and totally cool rockstar pad. A girl can dream.
- THE CLIENTS -
Image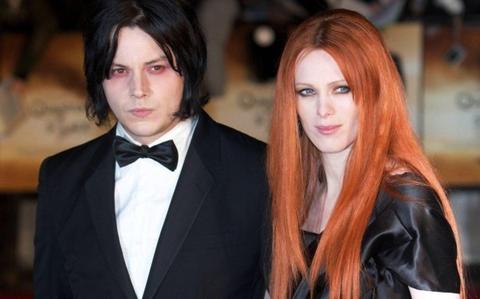 I hear they are breaking up, but Jack White and Karen Elson will always be one of my favorite couples. So unique, so dramatic.
- THE SALON -
Image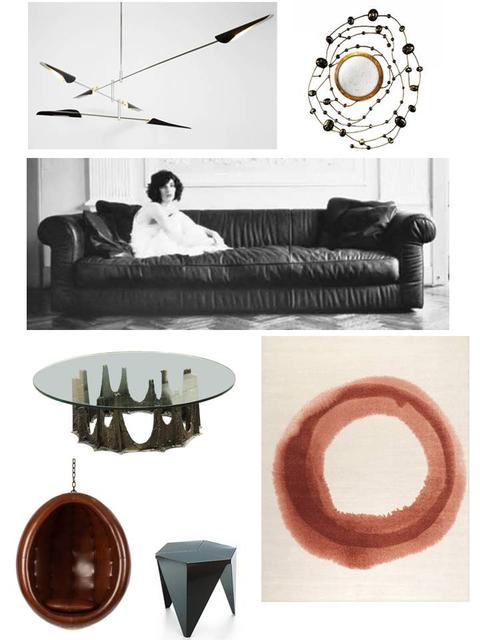 A space filled with daring, sculptural pieces - but comfortable nonetheless. There's nothing chic about being uncomfortable.
- THE DINING ROOM -
Image
Brutalism, Bacon, Blackman-Cruz. Thrown in some vintage and Wearstler and you have one drop-dead gorgeous dining room.
- THE BOUDOIR -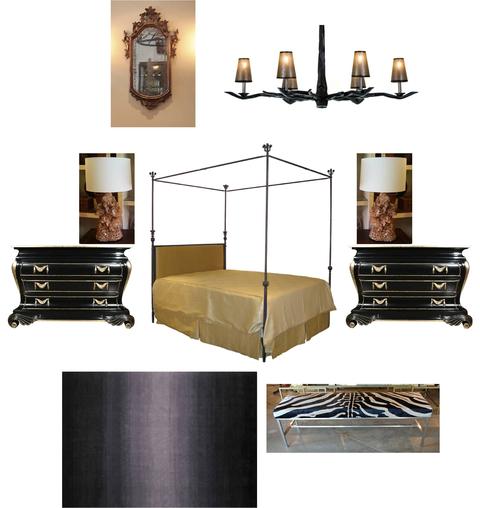 The overall concept may lean toward hardcore, but the bedroom is still a lair of love. Edgy with an underlying sexy femininity.
Check out my past Halloween posts, Mad About Macabre and Diabolique for more dark and delicious inspiration. Have a scary and scintillating Halloween!
Tricia ( ^ ^ )
*various* Items above c/o 1st Dibs, Blackman Cruz, Flair, Fort Street Studio, Ironies, Jean de Merry, Ralph Pucci, The Rug Company and Usona