News
|
January 29, 2017
|
Gifford's Is Dead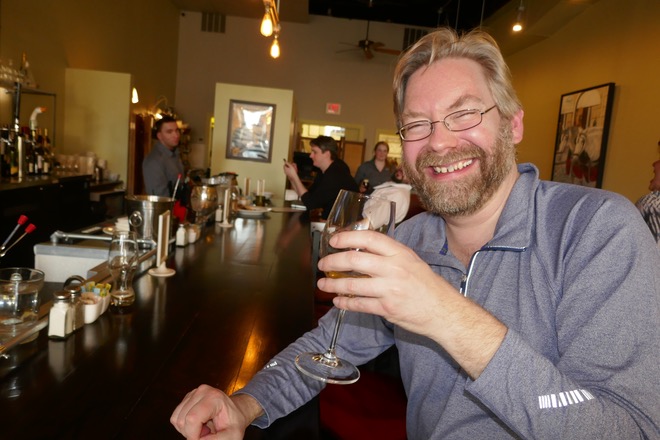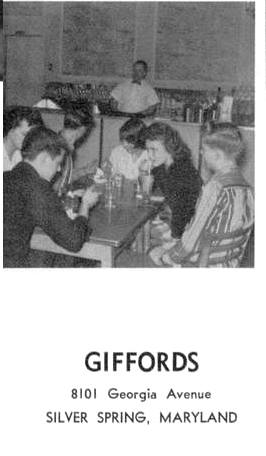 "Mom did have a bit of Miss Havisham in her," said Andrew when I mentioned that We All Scream, the memoir of his childhood and the family business started by his grandparents, is filled with sadness and more than a dollop of Dickens macabre.
For me, it's a local story as the family business is Gifford's Ice Cream, which began in 1938 in Silver Spring, Maryland. I arrived a bit later, to the planet and the neighborhood, but for four decades it was THE place where families took their kids on Sunday afternoons, where teenagers sat at the long counter, ordered sundaes and made out, and where many couples announced their engagement. It was before Baskin-Robbins and, until 1984 when they closed (by then there were four locations), these grand old-fashioned ice cream parlors were as familiar and cherished as Disneyland.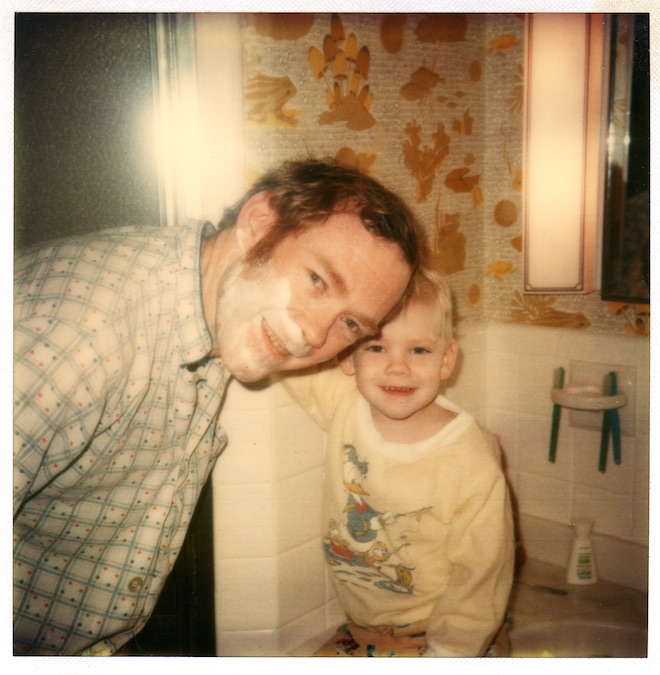 The story Andrew Gifford tells is so much more than the demise of an American ice cream empire. With its twists and mysteries, some unsolved to the end, it's a riveting ride. From page one, you accompany a lonely kid in a big white house in Kensington as he reads comic books, builds imaginary Lego cities, and escapes to the woods of Rock Creek Park as often as he can to survive the neglect and abuse he endures from mentally ill parents who are systematically demolishing Gifford's, running it into the ground. Along the way, they play cruel tricks on him and may even have poisoned the creamery.

Andrew began writing this book in 2012 following the untimely deaths of his parents (each fascinating story in themselves) and after making a full recovery (thanks to someone you just have to discover yourself) from a 10-year debilitating battle with trigeminal neuralgia.
When we met at The Dish & Dram, the author's favorite new restaurant a few blocks from his childhood home, Andrew arrived with longtime girlfriend Eugenie Oliver. So that answered my first question. Yes, he had truly survived and was happy. Good.
What did he hope to accomplish by dredging up unpleasant memories, not to mention decades spent digging into what happened and why to a whole host of unsavory family members and millions of missing dollars? "My first motivation," explained Andrew, "was to provide an answer to people's nostalgia about the company. For me, Gifford's is long dead. This is a PBS special." Adding, when I mentioned several recent reincarnations of the business, he said, "I'm sickened by the rebooters."
I don't want to give too much away. Suffice it to say that Andrew Gifford is a gifted writer, who incidentally has his own publishing company, Santa Fe Writers Project.
We All Scream will be out in May but you can order a copy here or get one at Sudhouse DC on February 10, 2017.
And, in case you were wondering, no, Andrew does not enjoy an ice cream or having to explain when he shows his credit card, that yes, he's one of those Giffords.