Getting MoneySmart One Woman at a Time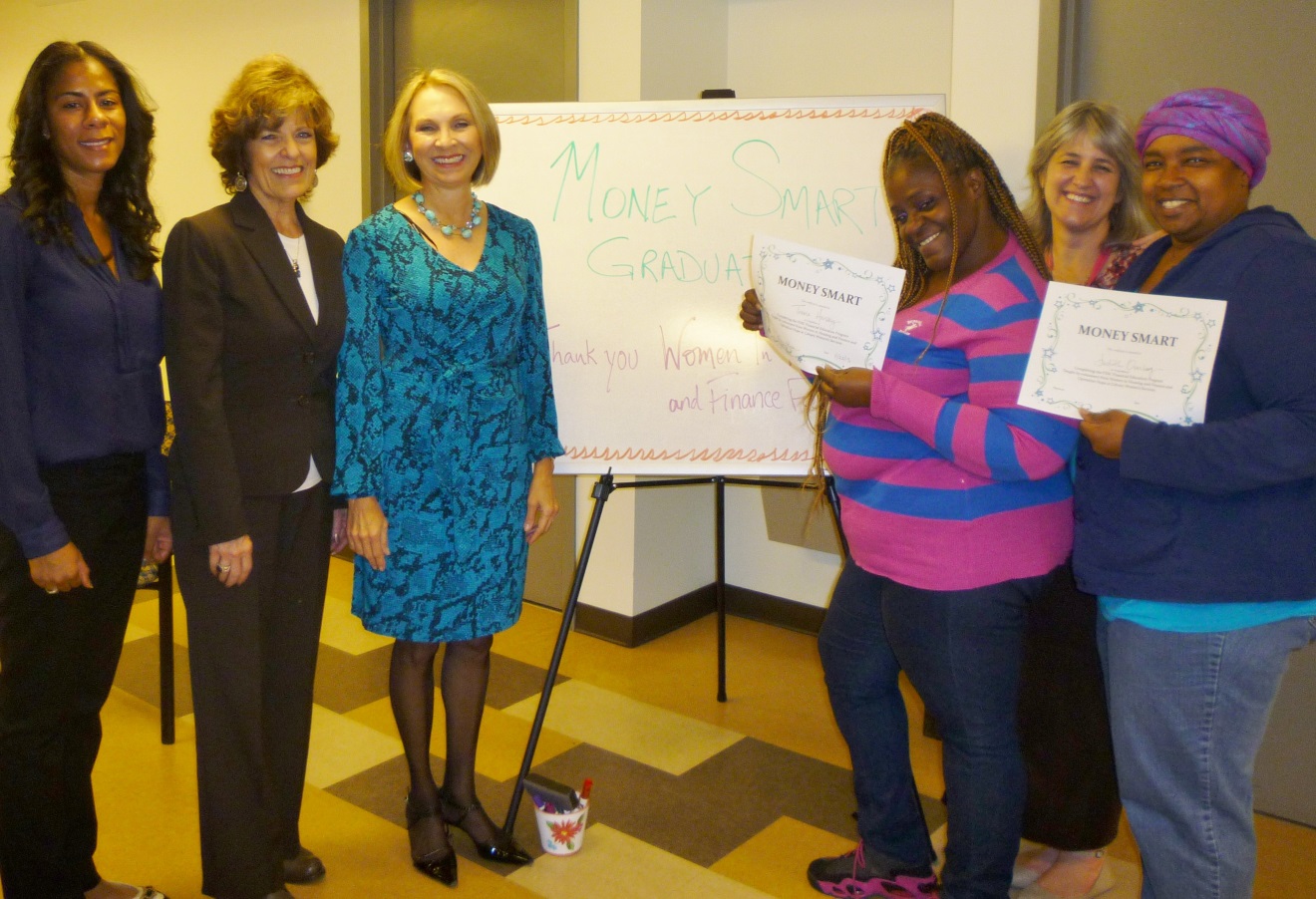 I wasn't sure what to expect when I approached an unmarked building in Anacostia to participate in a financial literacy training for homeless women. As I walked from the subway, a woman on the sidewalk crushed a burning cigarette against a brick building, blew the hot ashes off, and put the remaining butt in her pocket for later.
While the streetscape was gray and drizzly on this dark February day, a white staircase inside Calvary Women's Services led to brightly-lit classrooms and women shuffling with books to get to class.
I peeked in a room and found Mary Martha Fortney, a sparkling former Congressional aide who chairs the Women in Housing and Finance (WHF) Foundation, a prestigious organization that offers financial empowerment training to the women at Calvary. While WHF attracts cabinet members, Federal Reserve governors, and prominent elected leaders as speakers and members in the nation's capital, Mary Martha's mission on this day was to offer a FDIC-designed literacy course on "financial recovery" for the homeless women. It's part of an ongoing effort by WHF using FDIC's MoneySmart curriculum.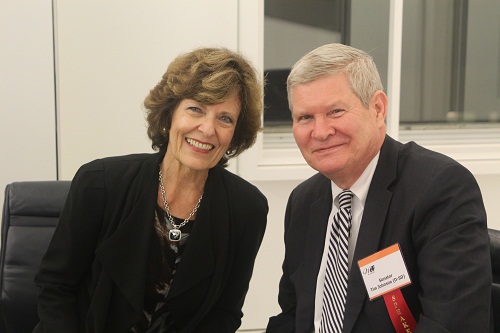 As women took their places and the class filled up, it was soon revealed that not one of the women had a bank account. One had gone through foreclosure, with her credit destroyed. Only one woman had a job – part-time as a clerk at a drug store in far-away Crystal City. It would take her 45 minutes on the subway and buses to get from the shelter to work. But she was very grateful to work. She had income.
Mary Martha and another WHF volunteer, a U.S. Senate staffer, listened to the women's stories and led them through various exercises: how to cut expenses, how to stretch dollars, how to set financial goals.
"We don't call it financial literacy," Mary Martha says. "This is financial empowerment."
At the end of the class, a dozen women graduated during a ceremony with certificates, cake and ginger ale – the fifth class in the WHF program to do so. One of the graduates, a woman in her 60s hadn't said much during the class, but leaned over to an instructor and whispered, "I don't like to share too much in the class. I'm a private person. But I save."
Her case worker from Calvary, which offers housing, health, education and employment programs that empower homeless women to live independently, said, "I've got that money order ready for you, when you're ready." The woman looked around at the crowded room asked quietly if the transfer could be made later.
The case worker nodded in approval. "She's one of our best savers," the case worker whispered to the WHF instructor.
The WHF Foundation is starting its next eight-week financial empowerment session at Calvary on May 5, and I can't wait to get to class.
We volunteers will work with a new group of women, empowering them to make financial decisions to improve their lives. "This is a win-win for everyone involved," Mary Martha said. "We are grateful to work to make a difference - one hour, one woman at a time."
For more about Women in Housing and Finance, click here.
For more about Calvary Women's Services, click here.