Georgetown's Fall Art Walk Sept. 16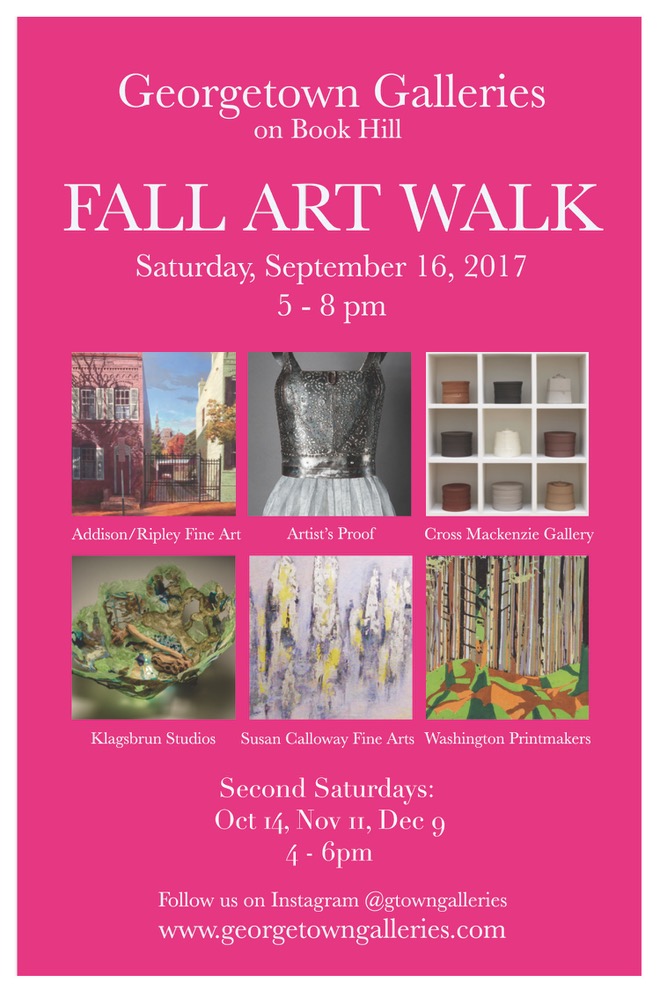 Mark your calendars for Georgetowns' annual Fall Art Walk in Book Hill.
On Saturday, September 16, 2017, Six Georgetown galleries will host an evening stroll and viewing of their fine art exhibittions.
Add to your collection and please join in for a night of art, fun, and refreshments.
Participating galleries:
Addison/Ripley Fine Art 1670 Wisconsin Avenue
Artist Proof 1533 Wisconsin Avenue
Cross MacKenzie Gallery 1675 Wisconsin Avenue
Klagsburn Studios 1662 23rd Street
Susan Calloway Fine Arts 1643 Wisconsin Avenue
Washington Printmakers 1641 Wisconsin Avenue