Georgetown's a Buzz over Macaron Bee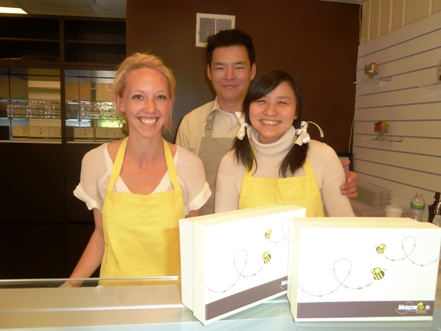 Move over cupcake, there's a new confection in town.
For Debby and Han Kim, it's been a long journey, from meeting in culinary school in New York, getting married and having Oliver six months ago, to opening their dream business together.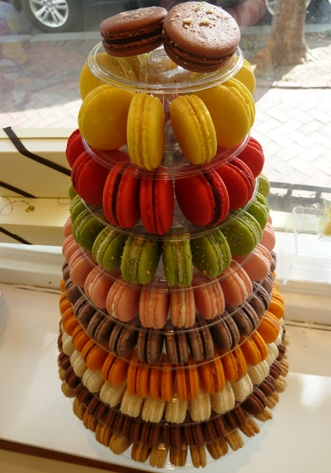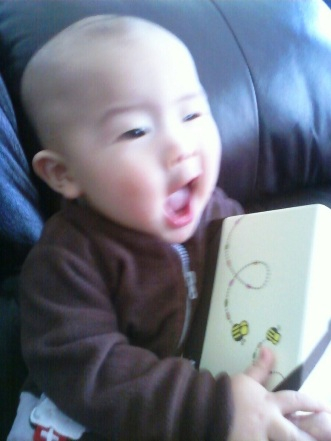 "We found a passion in baking," said Debby. "Studying macaron-making seriously on our travels, we critiqued this meringue-based French confectionery everywhere, generally finding them too sweet."
Using only the finest, freshest fillings and pure butter, they set out to make the perfect macaron.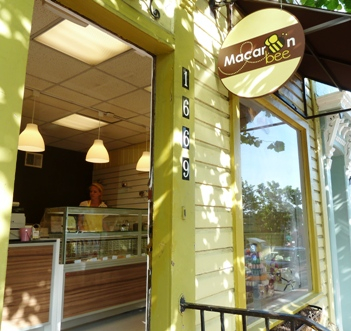 Saturday was Macaron Bee's official opening (after generously giving away several thousand samples last month at The French Market).
Elated by the steady traffic on their first day, Debby was tickled, "More than a few customers came back for more ... saying they bought a box for their wife or friend, and wanting some more for themselves."
Fleur de sel caramel, pistachio, rose, bittersweet chocolate, raspberry, coconut, chestnut and so many more luscious flavors ... and all gluten-free.
The finest macaron we've tasted.
Bienvenue Macaron Bee!
Macaron Bee is at 1669 Wisconsin Avenue. Tel: 202.338.0216
Open 11:00 am to 6:00 pm daily.