Georgetown's Annual Garden Tour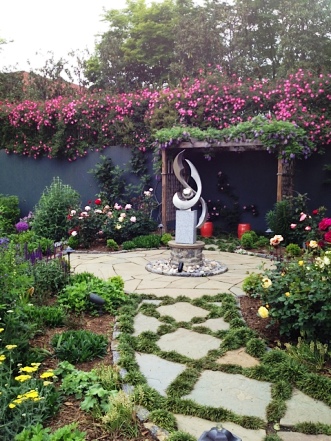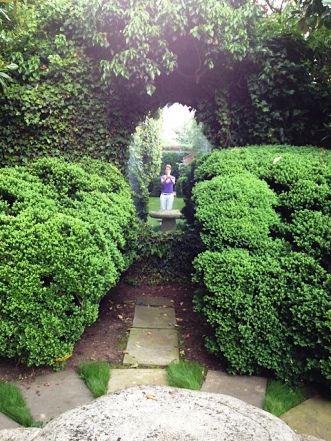 The rain held off long enough for us to make it to some of the loveliest gardens in Georgetown open to the public for the 84th Annual Georgetown Garden Tour on Saturday. While buying our tickets and browsing the lovely garden wares for sale at Christ Church we chatted with Rosie Sauser of Cultivated Gardens and Alison Jia of Middle Kingdom and heard early returns raves about some of the not-to be-missed gardens.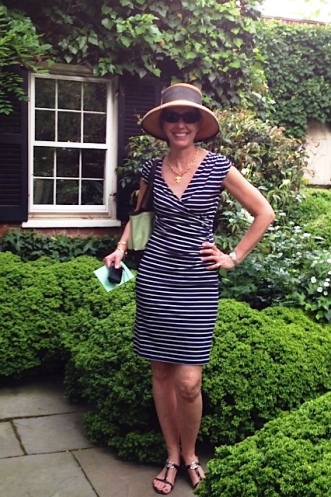 Eight gardens including the gorgeous two acre Bowie-Sevier estate, now owned by Elena and Robert Allbritton, the homes of C. Boyden Gray and Mr. and Mrs. Michael Pillsbury and and the eclectically decorated one at the home of Anna Fuhrman and Joe Kerr (proprietors of The Proper Topper and reflecting its whimsical, yet elegant vibe) left us with lots of ideas on how to cultivate our own little Gardens of the Imagination.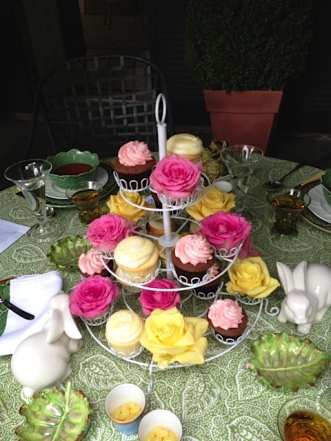 Proceeds from past garden tours have benefitted Rose Park, Volta Park, Tudor Place Gardens and Trees for Georgetown among many others.
Not to be outdone, one enterprising young lady set up a lemonade stand beside one of the open gardens and instituted a "name your own price" policy. I understand a respectable amount of "college funds" were collected.