Georgetown's American Lady: Susan Mary Alsop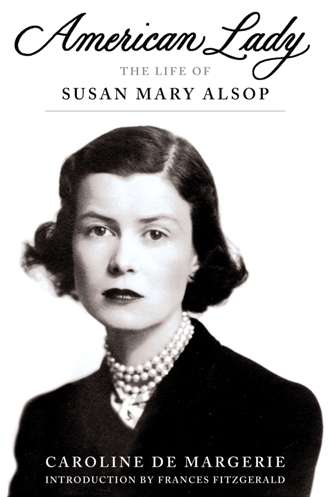 At 2710 Dumbarton Avenue, "a plain yellow concrete cube, barely hidden by a curtain of ivy and clematis, a blemish on Georgetown's streets," Susan Mary and her political columnist husband, Joseph Alsop entertained in the 1960s during "Georgetown's glory years."
(If you live in Georgetown, you're wondering 'Where's Dumbarton Avenue?' Over the last couple of hundred years, the street/avenue has changed its name several times).
During Susan Mary Alsop's 86 years of cross-continental marriages and love affairs, Georgetown was the base from which this descendant of one of America's first families reigned as the grand dame of Washington society.
American Lady: The Life of Susan Mary Alsop is written by Caroline de Margerie, daughter of Susan Mary's childhood friend. Aided by hundreds of personal letters and diaries, she shares her insights into the passions of a remarkable 20th century American aristocrat.
Bold-faced names weave through every chapter, including Franklin Delano Roosevelt, Winston Churchill, Greta Garbo, Noel Coward, Edith Wharton, Brooke Astor, Ho Chi Minh, the Duke and Duchess of Windsor, and President and Mrs. John F. Kennedy.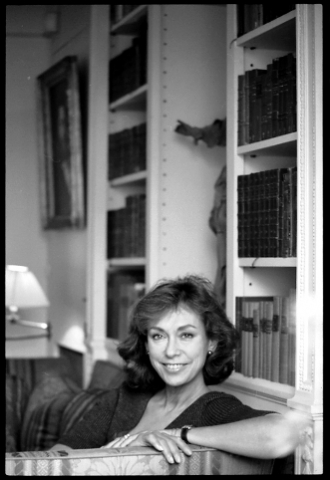 The great-great-great-granddaughter of John Jay, signer of the Treaty of Paris in 1783 and first chief justice of the United States, Susan Mary Jay Patten Alsop was born in Rome to diplomat parents. Her childhood was spent in South America, Europe, Washington, New York, and Maine, where her family kept a summer house.
At 21 Susan Mary married Bill Patten, a Harvard graduate with asthma. This meant no military service and so Susan Mary's mother got him a State Department job that landed the couple in Paris from 1945 until 1960, when Bill died.
During her years in the City of Light she met the love of her life, Duff Cooper, British ambassador to France. Cooper was the father of her son (she also has a daughter), but she kept it secret from him until he was 47.
Shortly after his death, Joseph Alsop, her husband's Harvard roommate, proposed (by letter) to Susan Mary. While their union wasn't perfect (he was gay and she still mourned Cooper) the timing was. Alsop needed a hostess and a built-in family and she needed security and a platform for social engagement. The Alsops' was the only private home that President Kennedy visited on inauguration night, "stopping in for a bowl of terrapin soup" (the only thing in the kitchen at the time).
The power couple remained lifelong friends after an amicable divorce and Susan Mary continued to use her husband's name to help launch her literary career.
At 56, she wrote her first book, To Marietta from Paris: 1945-1960, letters to her best friend, Marietta Peabody Fitzgerald Tree (Caroline de Margerie's mother). She went on to publish three more books, and was a contributing editor to Architectural Digest.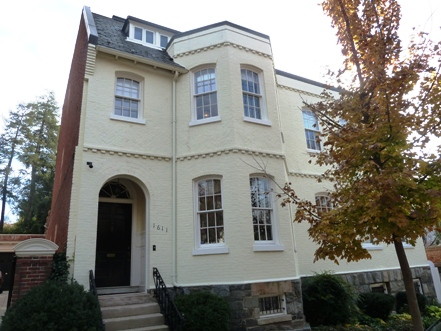 She died in the Georgetown home at 1611 29th Street which she had inherited from her mother.
If Susan Mary were born 50 years later perhaps she may not have relied on men to propel her into a life of influence through entertaining and liaisons. (The lamb went cold at the Alsops the evening President Kennedy was in the garden, preoccupied with the emerging Cuban Missile Crisis). And she may have used her maiden name and started writing professionally decades earlier.
Christian Dior would send her free gowns and Lyndon Johnson "pinched her behind and exclaimed, Why does such a thin girl wear a garter belt?" Anorexic rather than fashionably thin may be what she'd be called today.
Her serial affairs with married men, not discussed or openly acknowledged may have labeled her a home wrecker rather than debutante-turned-mistress. Ironically no homes wrecked, no marriages ended.
Perhaps what's most remarkable is that a woman so carefully bred to follow the rules, lived her life exactly as she pleased.