Georgetowners Show Passion for Parks in Acadia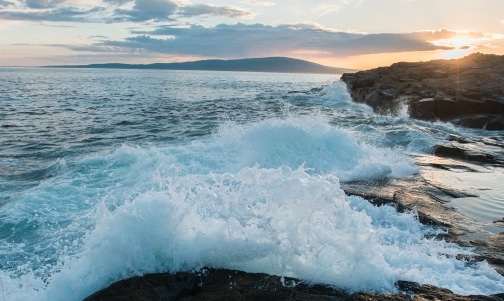 ACADIA NATIONAL PARK – Georgetowners led by National Park Foundation President & CEO Neil Mulholland trekked to one of Mother Nature's most beautiful outposts near Bar Harbor, Maine, to celebrate the Rockefeller-supported Schoodic Institute at Acadia National Park Thursday in an event featuring Interior Secretary Sally Jewell and some of the nation's leading philanthropists.
Jewell was the keynote speaker, telling of her first foray to Acadia on a trip in 1977 that changed her life. "I drove alone on a break from college in my little red Fiat from national park to national park, across the west, down to Florida and up the East Coast," the Obama cabinet dynamo and former chief executive of outdoor clothing giant REI told the crowd of 250. Near the end of the trip, Jewell picked up her then boyfriend Warren and journeyed north from Philadelphia to the landscape once known officially as "Eden."
"It was raining, but we ate lobster – with butter – outside the tent," she recalled. The two fell in love with Acadia – and each other: they married one year later.
Jewell serves as chair of the National Park Foundation, which draws significant support in Georgetown,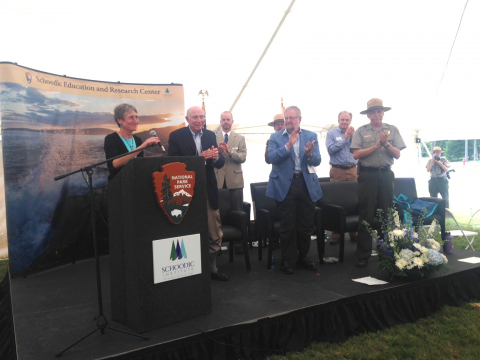 including West Village Democratic fundraiser Elizabeth Frawley Bagley, who serves on the organization's board along with Chevy Chase resident and EMILY's List founder Ellen Malcolm. Commerce Secretary Penny Pritzker's family foundation is also a major supporter. (Pritzger's digs are up the street in Massachusetts Heights.)
Mulholland said the Schoodic Institute was a perfect place for the Foundation's board of directors to meet this summer. The Foundation raised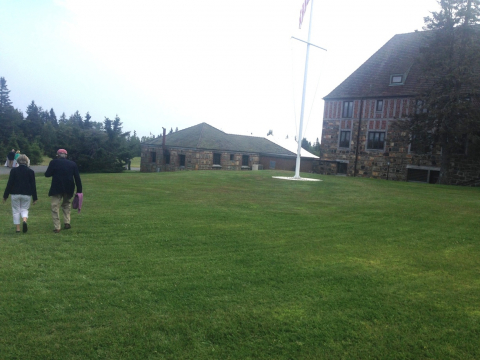 a whopping $23 million in private gifts to support America's national parks in 2013. In addition, it invested more than $16 million in grants to dozens of parks, programs and "friends" groups.
NPF supported the Georgetown Waterfront Park and is organizing a new effort involving the C&O Canal.
"I really hope they can raise the money to put the barge back into service and clean the canal," D.C. Councilmember Jack Evans said. "It is such an integral part of Georgetown's history." Evans traverses national park land on his daily five-mile run from his home near P St. and Wisconsin Ave.
Under a bright white tent near the rocky shore, NPF Vice Chair Emeritus David Rockefeller, Jr., praised the development of the Schoodic addition to Acadia National Park. He didn't have to explain to this crowd that the park was created by philanthropists including his uncle John D. Rockefeller, Jr., who donated 10,000 acres while funding and supervising the construction of 57 miles of wilderness carriage roads in the early 20th Century.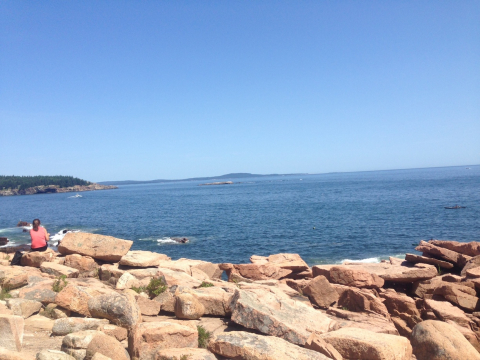 David Jr. said public access to such resources is essential. "We are thirsting for nature, for connection, for quiet," Rockefeller said. Growing up in nearby Seal Harbor, "Moss and mussel shells were part of the vocabulary of my childhood." The Rockefeller family, he said, is determined to "protect what is precious." The Schoodic Institute, he said, will expand Acadia National Park as a catalyst for research, education and training – a model for the country that will encourage "life-long learning," he said, noting "the life-long part is something I'm increasingly grateful for," drawing chuckles from the crowd.
Jewell, joined by National Park Service director Jon Jarvis and Acadia superintendent Sheridan Steele, said increasing diversity among conservationists is critical. "In a time of constrained resources," she said, "there will never be enough to go around." Diversity, she said, is essential for strong support of the nation's parks – but the need goes both ways. "We need nature to feed our souls," Jewell said. "The best classroom is the one without walls. No child left inside."
Schoodic Institute Chairman Alan Goldstein noted that Acadia National Park was rated by ABC's Good Morning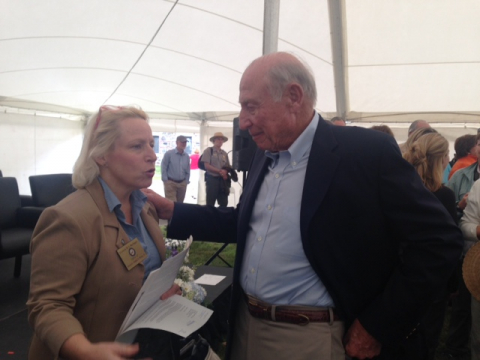 America last month as "America's Favorite Place." Days later, the park dominated the front page of the The New York Times travel section.
While Jewell warned about "loving our natural places to death," the beauty of Acadia seems to be drawing interest and support – including from Washington-area philanthropists.
The annual Friends of Acadia gala in Northeast Harbor last week included an auction item donated by Potomac resident Mitch Rales, who has a $24.5 million "cottage" near the park. He and spouse Emily offered a one-week stay at their St. Bart's villa for the auction to support park needs. Media maven and FOA supporter Martha Stewart snapped it up for $50,000, leading Rales to offer the villa for another week. The second week went for another $50,000.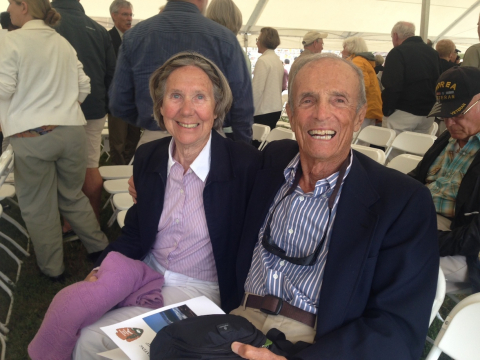 That may sound like a lot.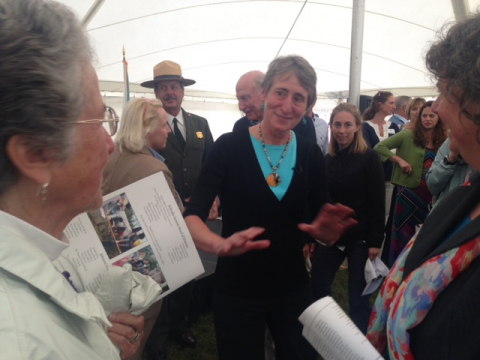 The price tag on the Schoodic Institute?
A cool $22 million.