Georgetowners Come Out in Force to Support Jack Evans for DC Mayor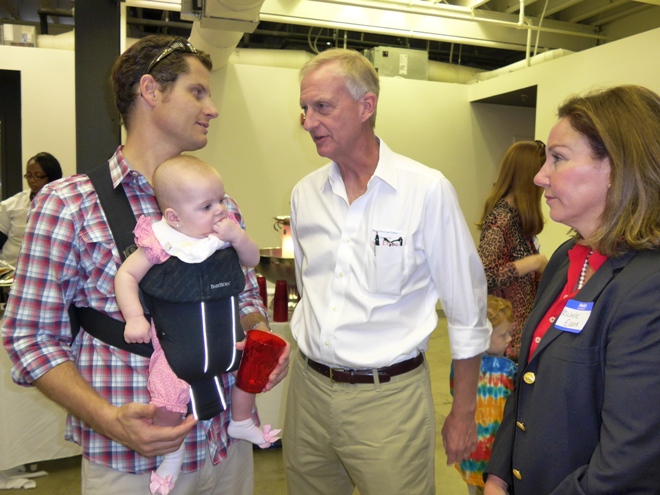 Two hundred Georgetowners came to The Powerhouse Sunday afternoon for a Bluegrass and BBQ fundraiser to support their neighbor and city council member, Jack Evans in his run for DC Mayor.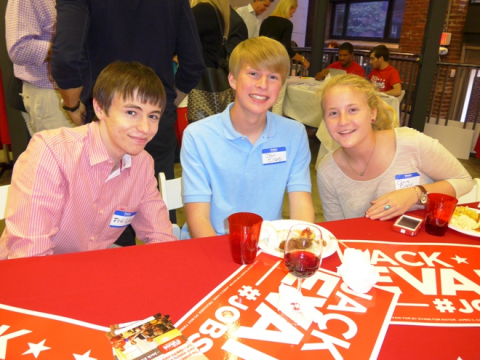 There was fun for the whole family, with toddlers crawling around inside a cardboard house, tattoos for all with 'Jack Evans for Mayor' a popular design choice, and a photo booth for family portraits.
To the music of the Joe Marton Band, long-time friends and business leaders mingled, and congratulated the candidate in the historic warehouse along the C& O Canal, the former office of Western Development Corporation, now a multi-level events space.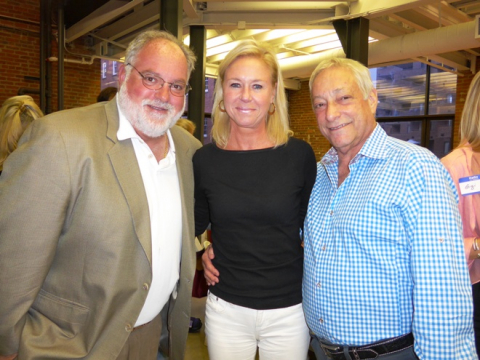 Jack Evans thanked his supporters, hosts Herb and Patrice Miller, and his family.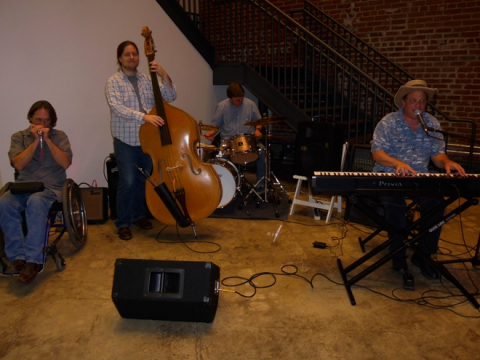 Evans, representing Ward 2 since 1991, is the longest serving lawmaker on the DC City Council.
Noting the enormous changes that have occured over the last 22 years, he said, "The city was in free-fall ... In 1993, this was the murder capital of the country. After the Federal Goverment took over in 1995, and Anthony Williams became mayor ..." the city's reputation slowly changed, and now"is the most vibrant in America."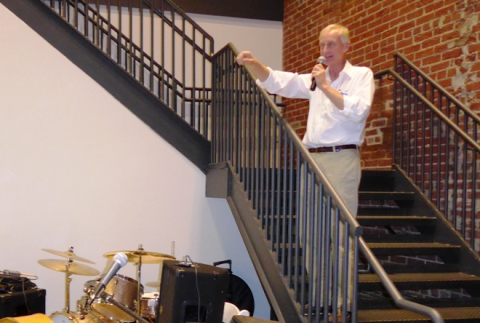 "We have a 1.5 billion record surplus, more cranes than any other city, and we've come a long way since we were known as the city with exploding manhole covers."
Noting that the Millers have now moved to 14th and P Street, Evans told the enthusiastic guests about the profound changes that have occured downtown, from a place of drugs and crime to one with block after block of new restaurants. The 14th Street Whole Foods is now the company's highest grossing store.
Vowing to bring equal access to jobs and prosperity throughout the district, Evans plans to bring his message to every ward in the city.
This event was hosted by Jennifer Altemus, Nancy Taylor Bubes, Lynda & Davis Camalier, Kristen & John Cecchi, Colleen & John Girouard, Nancy Jacobsen, Deb & Ben Johns, John Lever, Eileen McGrath, Patrice Miller, Dale & Melissa Overmeyer, Ginger & Stuart Pape, Elizabeth Miller & Dan Sallick, George & Frederica Valanos.