Georgetowner Nancy Pelosi Calmly Triumphs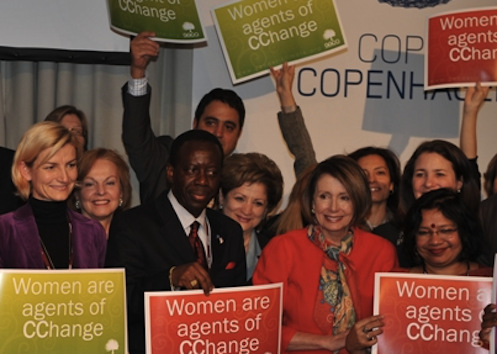 How does she do it?
After months of round-the-clock debating, haggling, and intense dealmaking, Georgetown resident as well as House Speaker Nancy Pelosi led Congress across the finish line of health care reform with a big smile -- and little evidence of stress or fatigue. Dressed in a lavender-colored suit, Pelosi conveyed a businesslike calm and showed no outward signs of the intense stress and exhaustion some say lawmakers have experienced over the last weeks.
Perhaps the waterfront view of her Georgetown condo, or the eclectic, walkable offerings of the Village keep her looking beautiful well into her 60s. "She looks better than 90 percent of all women," said one observer.
After taking the speaker's gavel in 2007, Pelosi famously told a Politico reporter that she was surprised at how "serene" she felt in her new post.
Pelosi makes time for Georgetown in her busy life. She braved two feet of snow on the ground in February to attend a Georgetown basketball game at Verizon Center against Villanova. ESPN broadcast a shot of the Speaker chatting with former NFL Commissioner Paul Tagliabue, fellow Georgetowner.