Georgetowner debutes real housewives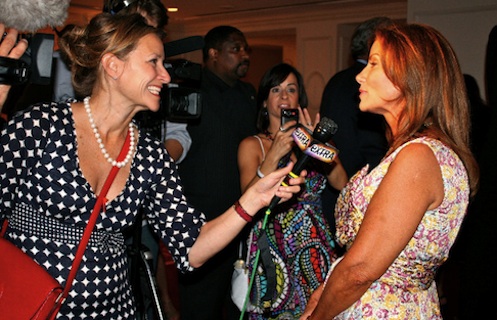 Lynda Erkiletian, the owner and founder of T.H.E Artist Agency located on Potomac Street in Georgetown, debuted on The Real Housewives of DC at The Madison Hotel on Thursday night with three other cast members in tow. There were no cat fights, nor any wine throwing, but the foursome didn't let that stop them from tossing out a few barbs on Michaele Salahi who was hosting her own party down the street.
DC Housewives for The Georgetown Dish from Janet Donovan on Vimeo.