Style
|
December 5, 2021
|
Georgetown Welcomes Noosh
Authentic Persian and Mediterranean cuisine.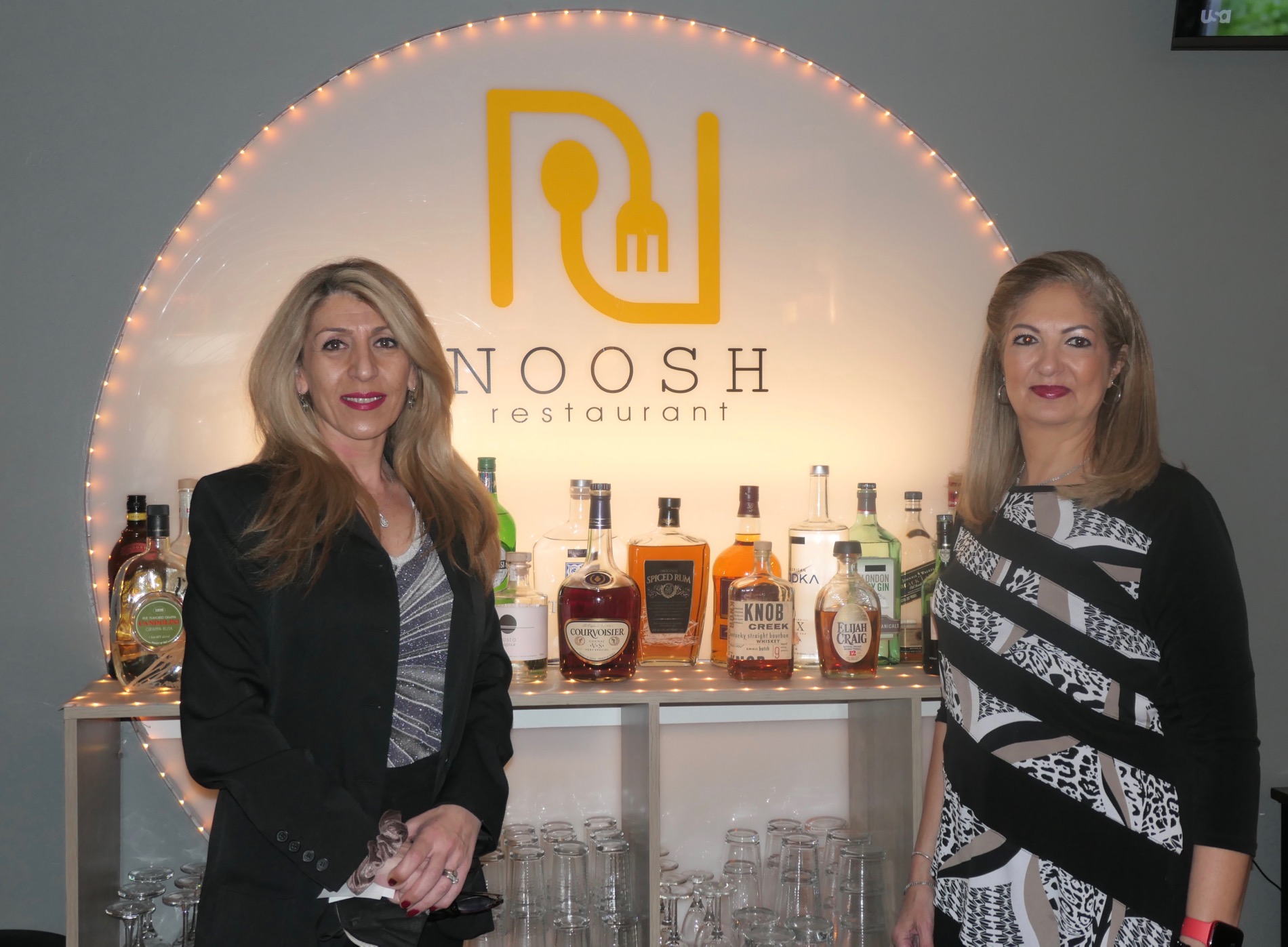 Atoussa Ardalan, her husband Kamran Jannesari, Christina Diab and her husband/chef Tarek Diab have transformed their former Georgetown restaurant, Casbah Cafe into Noosh, which in Farsi means "may it nourish the soul." That it does with a celebration of the exotic cuisines and aromatic flavors of Iran and the Mediterranean. The menu features authentic specialties including a variety of kabobs, stews, and basmati saffron rice dishes.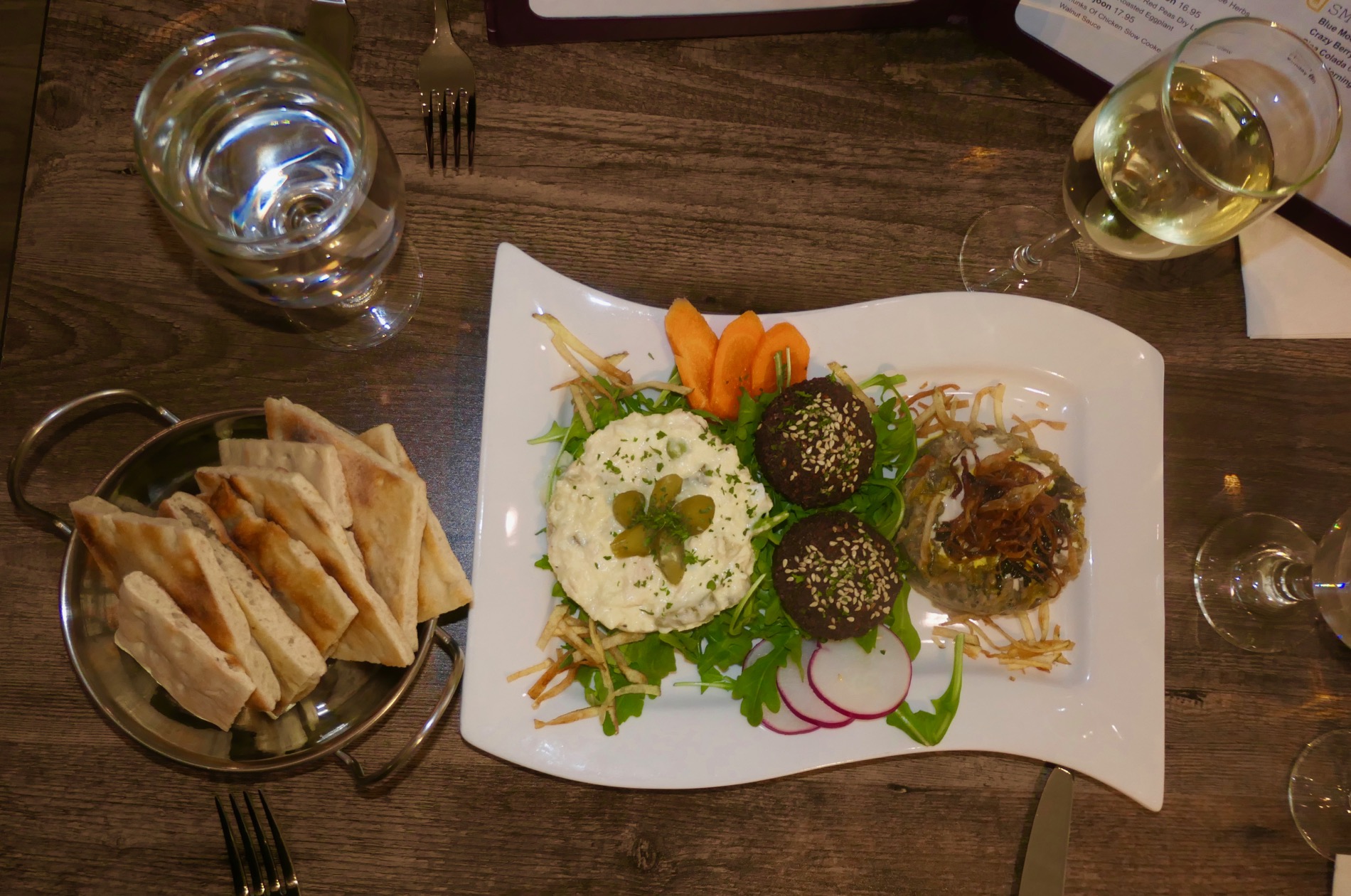 We sampled a tasty trio of appetizers: kashk o bademjan (roasted eggplant, fried onion with mint and dried yogurt), olivieh (chicken, eggs, potato with Persian pickles, peas and mayonnaise) and falafel (fried chickpeas and fava bean patties).
Next, the signature Persian grilled meat dish, koobideh (two kabob skewers of seasoned ground beef), accompanied by saffron rice, grilled tomato and sprinkled with sumac.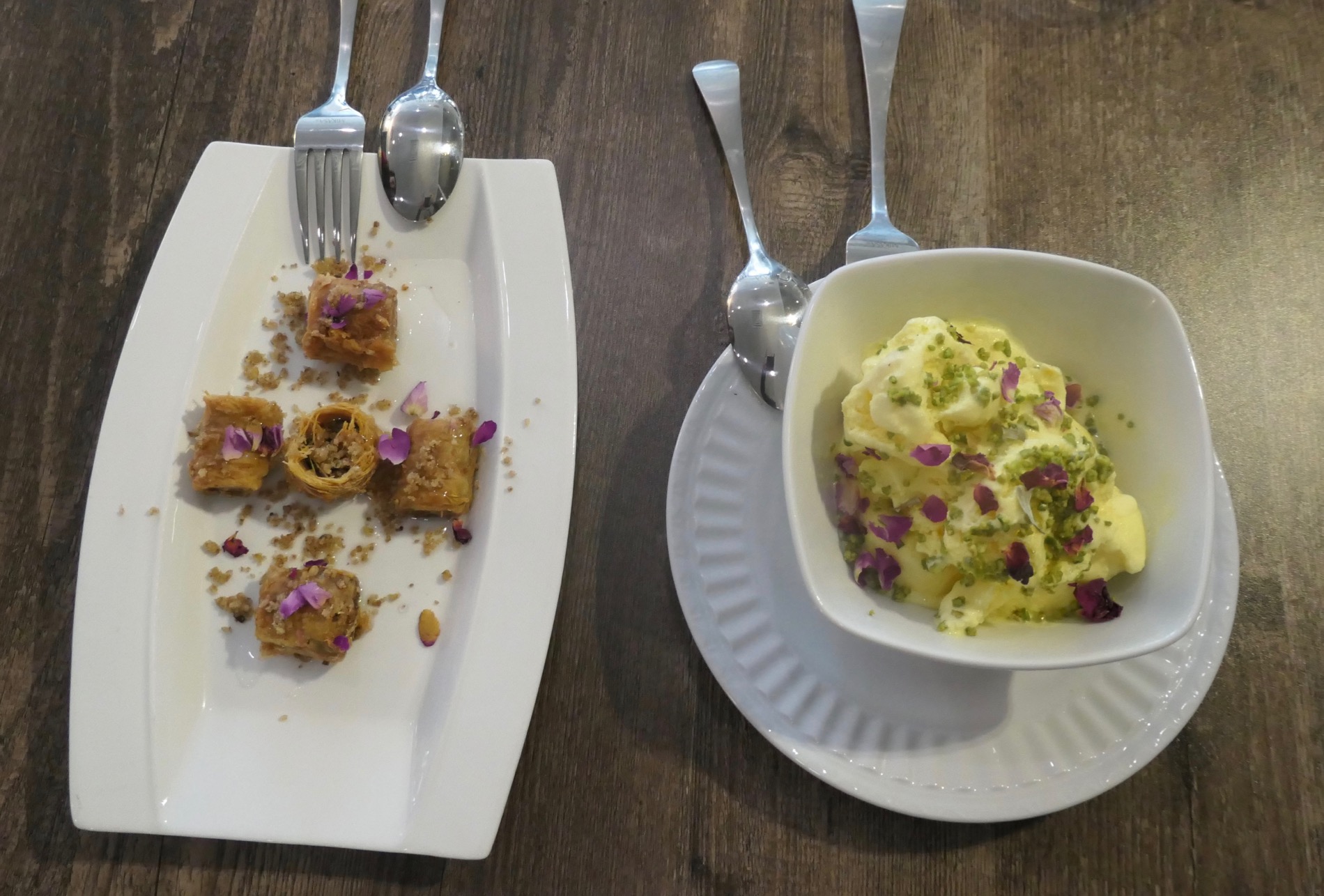 For dessert, Greek baklava and Persian ice cream with pistachios and rose petals. Salaab, an extract from a wild orchid that thickens like cornstarch gives the ice cream its texture, and the richness comes from frozen chunks of heavy cream swirled into the base. Delicious!  
Noosh is located at 1721 Wisconsin Avenue in Georgetown.