Georgetown Welcomes Capitol File Magazine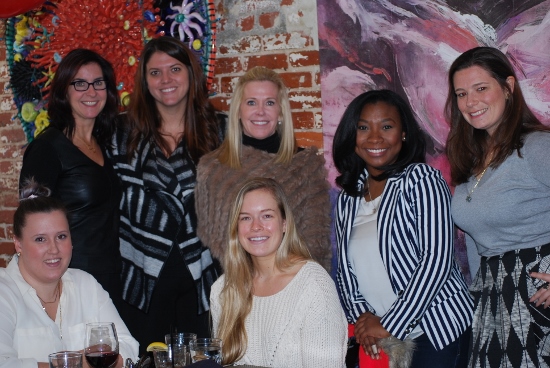 Capitol File magazine's offices have moved to Georgetown.
il Canale welcomed the social magazine and its executive staff to their new office digs in Georgetown Friday with a lunchon at the pizzeria and ristorante. Capitol File's moving days were Thursday and Friday.
The lunch hosted by il Canale featured pizza, pasta and whatever else the staff decided to order. Those attending were newly promoted editor Amy Moeller, publisher Suzy Jacobs, associate publisher Meredith Merrill, account executive Fendy Mesy, Marketing and Events Coordinator Blair Gottfried, Director of Event Marketing Laura Mullen, and Sales Assistant Erin Gleason.
Publisher Niche Media Holdings LLC moved its Capitol File magazine offices to 1000 Potomac Street NW, 5th floor, from its previous space at 1301 Pennylvania Avenue NW.
"They're tearing down the old building Capitol File was in and we have been planning a move for sometime," said a magazine staffer. "We found a great new home in Georgetown!"
Personally greeting the staff was Joe Farruggio, owner of il Canale.