Georgetown Village Welcomes Wells Fargo's $10K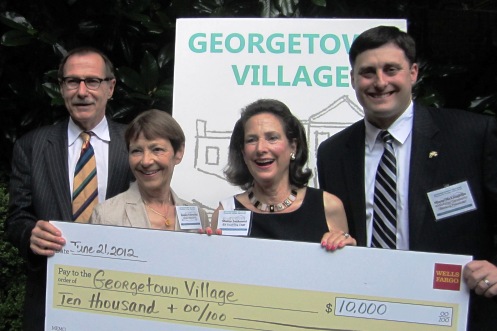 Georgetown Village, the non-profit service organization that helps people age-in-place, held a party on Thursday to welcome, celebrate and receive a $10,000 grant from Wells Fargo Bank. Arranged by Sharon Lockwood, Georgetown Village's founder, it's the first major corporate gift for the organization launched last December with over 100 paying members.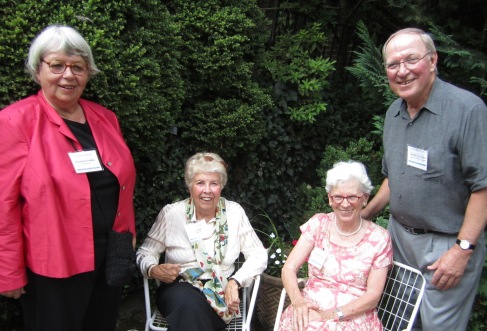 There to present the oversize check from Wells Fargo were Bob Chlebowski from the bank's San Francisco headquarters and Shane McLaughlin from the local office. This is part of our "commitment to our local communities where our customers and team members live and work," said McLaughlin to the enthusiastic oohs and aahs and applause of the audience.
Under Lynn Golub-Rofrano, the Village's director, members have been helped with grocery shopping, transportation to medical and other appointments, computer tutoring, gardening and outings to cultural venues and morning and evening social gatherings. "We're a 'just ask' organization," said Golub-Rofrano.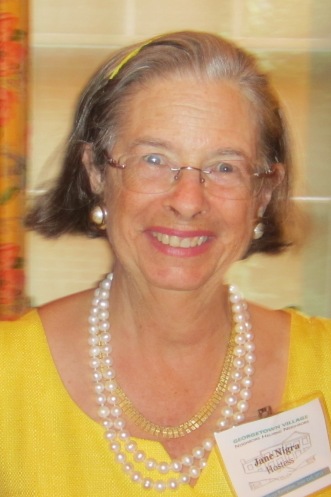 The party was at the spacious home of Dr. and Mrs. Thomas Nigra, with both indoor and garden serving areas.